Speakers- 7th Annual Global ETF Awards©Workshop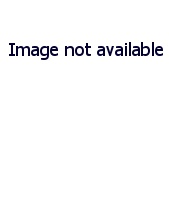 Ronnee Ades
Director Head of US Indices
Ronnee Ades is a Director and Head of Indices for Markit in North America. She is responsible for setting and implementing the business strategy focused on growing Markit's prominence and revenues in the US marketplace across the many asset classes covered by Markit featuring credit derivatives, loans, structured finance, bond, and equity indices. Prior to joining Markit, Ms. Ades was a Strategic Business Development leader at Bloomberg, in the Data Solutions Group. Before Bloomberg, Ronnee Ades was Head of the Alternatives Business Unit for FTSE Group. She was responsible for driving index growth within alternative asset classes including real estate, commodities, hedge funds, private banking and infrastructure. Ronnee Ades joined FTSE from Dow Jones Indexes where she was Senior Director of Institutional Markets. In this role she was responsible for expanding and commercializing the Dow Jones Wilshire Global Index Family and the Dow Jones Target Date Indexes. She worked directly with pension fund trustees providing benchmark education and aiding them with the assessment of portfolio risk and return. She also served as Executive Director of the Dow Jones Wilshire Indexes Technical Advisory Committee and served on the Corporate Advisory Board of the Pennsylvania Association of Public Employees Retirement Systems (PAPERS).


Mark Abssy
Index & ETF Manager International Securities Exchange
Mark Abssy is the Index & ETF Manager for the International Securities Exchange (ISE), the world's largest equity options exchange. In this capacity, Mr. Abssy is responsible for all phases in the development of innovative tradable products from concept to commercial launch. Prior to joining ISE, Mr. Abssy has held various product management positions at Morgan Stanley Investment Management, Fidelity Investments and Loomis Sayles & Company LP and has worked on the institutional client side, managing short-term investments for Genzyme Corporation. Mr. Abssy is a member of the CFA Institute and the Boston Security Analysts Society. He received a BSBA in finance and international business from Northeastern University in Boston, Massachusetts.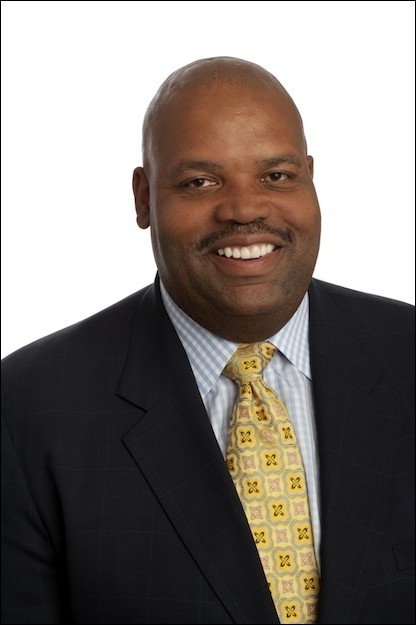 Reginald M. Browne
Managing Director, ETF Trading, Knight
Mr. Browne is a 15-year ETF industry veteran with a core focus on market-making and institutional sales. He joined Knight in June 2009 from Newedge USA where he was the Co-Head and Senior Vice President in the ETF Index Group and led a global expansion of institutional sales. Reginald began his career at O'Connor & Associates in Philadelphia and has held senior leadership roles at various Wall Street firms since 1990.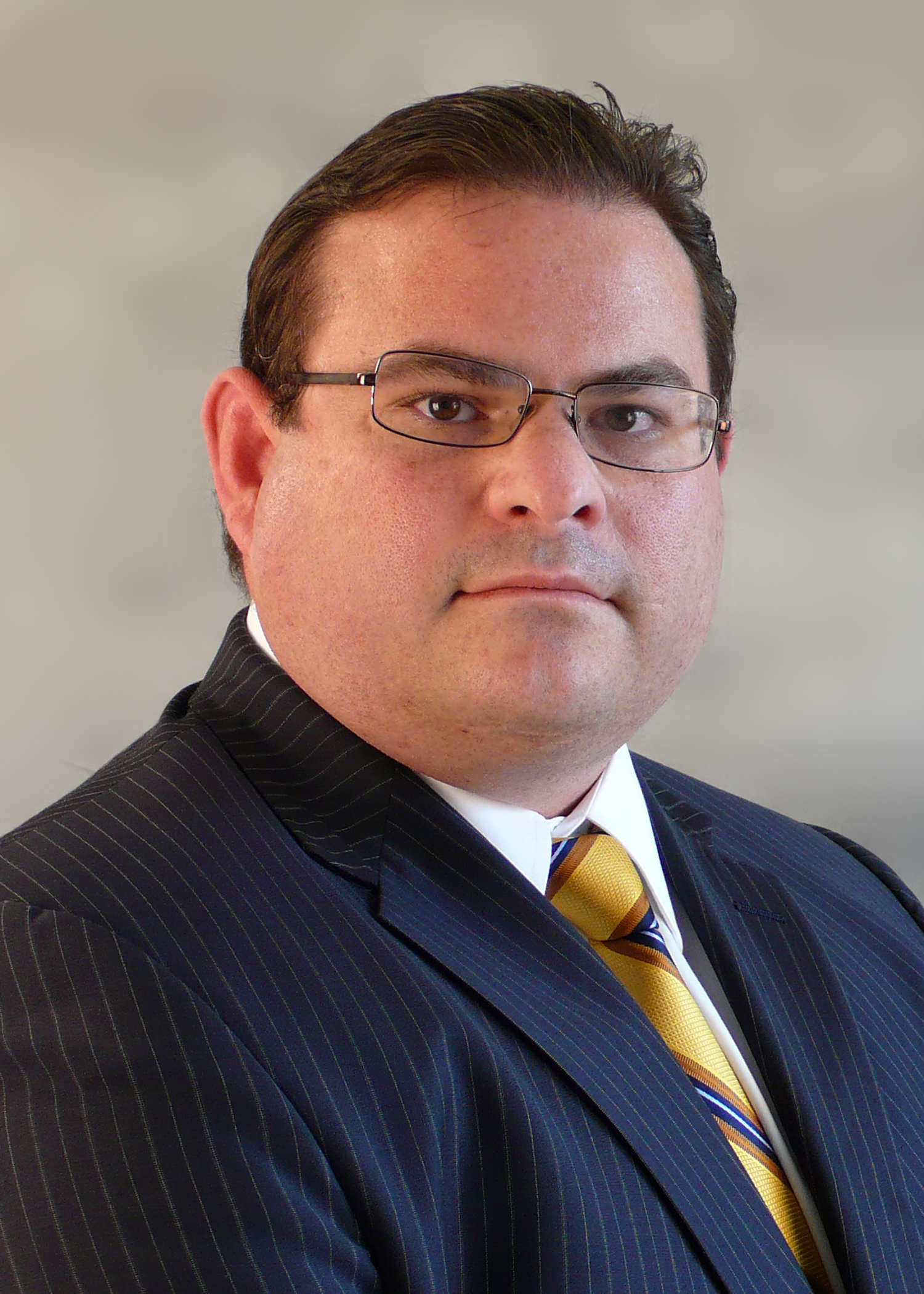 Stephen W. Cook, Jr.
COO - Global ETF Services Business BNY Mellon
Steve Cook is the COO for the Global ETF Services Business. In that capacity Steve is responsible for all aspects of the industry leading product offering for the Exchange Traded Fund, Unit Investment Trust and Closed-End Fund businesses. This includes overseeing client relationships, business development, product development and strategy and technology enhancements globally. From 2005-2009 Steve held the position of ETF Global Product Manager, guiding the product offering, business strategy and technology development for the ETF business. Steve is a sought after speaker at global ETF industry events, a contributor to articles and thought leadership pieces and often interviewed by the media for his industry insight. In the 8 years prior to that held increasingly senior positions within operations, relationship management and sales for these businesses. Mr. Cook joined BNY Mellon in 1997 and is a graduate of The University of Richmond, he resides in New Jersey with his wife and two children.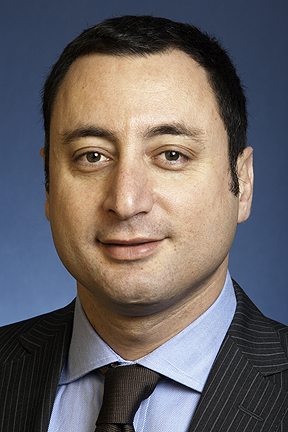 Christos Costandinides
Exchange -Traded Funds Strategist, DEUTSCHE BANK
Christos is Deutsche Bank's Exchange-Traded Funds (ETFs) strategist, responsible for publishing insightful research and contributing to strengthening investors' awareness on the ETF and ETC sectors. He is the lead author of the Bank's flagship quarterly ETP Review and Outlook publication. He also regularly publishes research on thematic and implementation topics relevant to the ETF space.

Prior to joining Deutsche Bank, Christos was a London-based ratings analyst with Moody's Investors Service, where he maintained published ratings opinions on a variety of EMEA fund strategies, including ETFs, absolute return, index, money market and other fixed income funds. Before his time at Moody's, Christos worked for Mellon Capital Management in San Francisco, California, where he managed global tactical asset allocation and currency overlay strategies. Prior to this he worked as a technology mergers and acquisitions investment banker with Société Générale Cowen, also in San Francisco.

Christos holds an MBA (2000) from the Haas School of Business at the University of California at Berkeley, USA. He also holds a BA, Hons, in Industrial Economics and Accounting(1994) from the University of Nottingham, UK.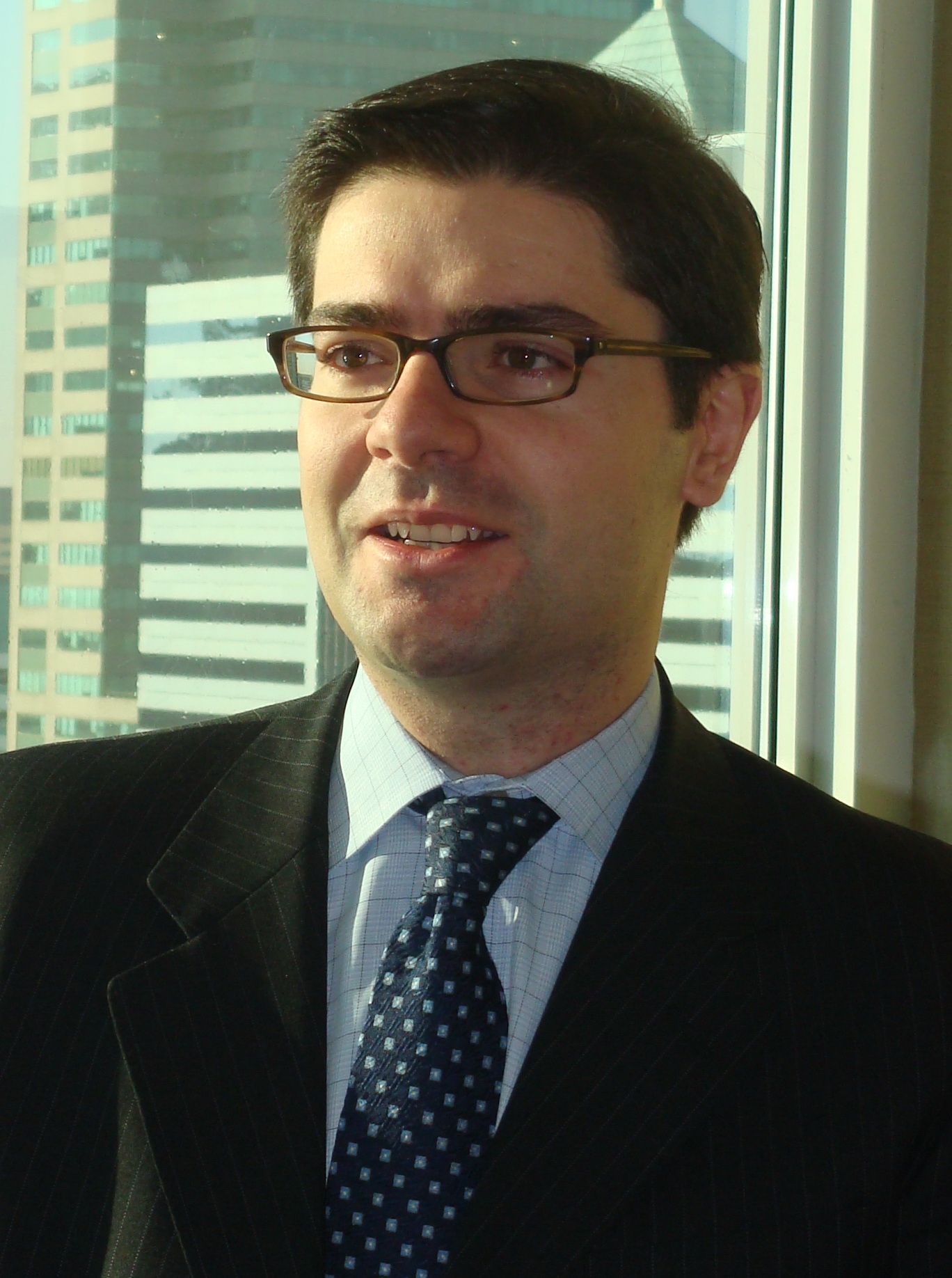 Bruno del Ama
CEO Global X Funds
Bruno del Ama is the co-founder and CEO of Global X Funds, a New York-based provider of exchange-traded funds that facilitates access to investment opportunities across the global markets. Before co-founding the firm, which has over $1.5 billion in assets under management and has been ranked by BlackRock as one of the fastest growing ETF providers in 2010, Mr. del Ama served as Head of Operations in the structured products business at Radian Asset Assurance. Prior to that, he was a Senior Consultant at Oliver Wyman advising leading financial services firms in a range of strategy matters. Mr. del Ama earned his MBA from the Wharton School of the University of Pennsylvania and is a CFA charter holder.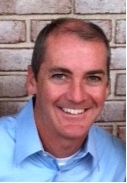 Kenneth Dolan, CFA
LaBranche & Company
Ken has fourteen years of trading experience in a variety of markets including domestic and international fixed income, domestic and international equity, emerging markets, ETFs, and convertible bonds.

Ken is currently head of ETF Trading at LaBranche & Co. LaBranche is a market-maker in exchange-traded derivatives including ETFs and ETF options. In his seven years in this space, Ken has assisted in the firm's development its ETF trading infrastructure. This includes fair value pricing models for the centralized ETF quoting engine, optimal hedging strategies for illiquid or close securities, and arbitrage and high frequency ETF trading strategies.

Prior to joining LaBranche & Co., Ken worked on the trading floors at Lehman Brothers and Credit Suisse First Boston. He is a graduate of Providence College and holds the Chartered Financial Analyst designation.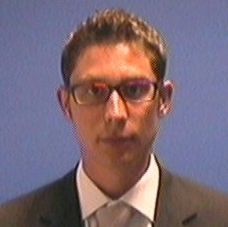 Tim Edwards
Vice President of Investor Solutions, iPATH
Tim Edwards is a Vice President of Investor Solutions at Barclays Capital. Based in New York, he has global responsibility for product development for exchange traded notes (ETNs) across all asset classes: commodities, foreign exchange, fixed income, inflation and emerging markets.

Dr. Edwards joined Barclays Capital in London in 2007 where he worked in hedge fund derivatives. In March 2009, he moved to the firm's New York office to join the iPath team. Prior to joining the finance industry, he completed his PhD in pure mathematics at University College London.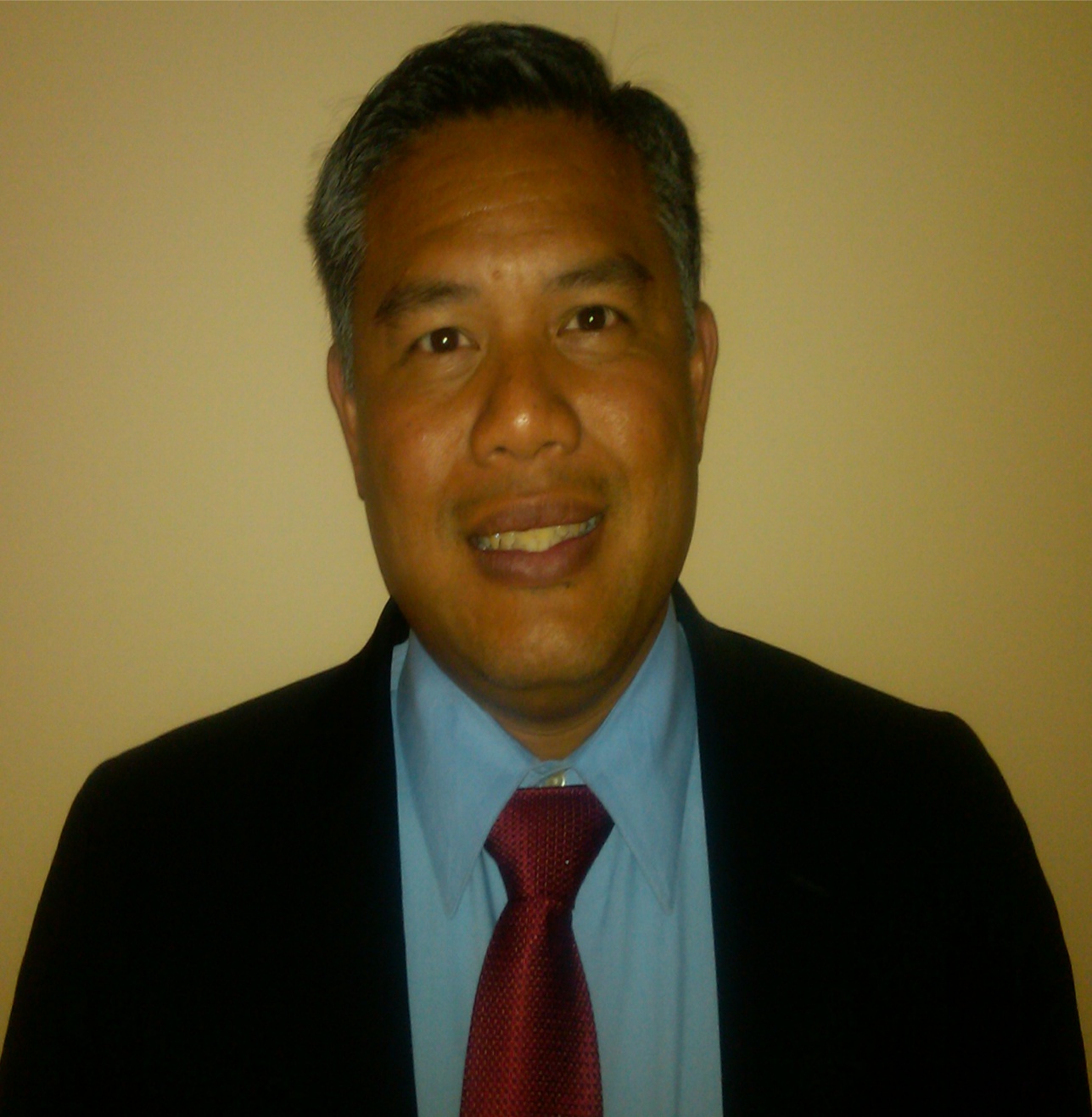 John H. Escario, CFA
Manager, ETF Portfolio Analytics Vanguard
John Escario leads the Vanguard ETF Portfolio Analytics team. His group is responsible for conducting comprehensive ETF product and portfolio analysis. Before joining Vanguard, Mr. Escario was a senior portfolio manager for Rydex/SGI, where he conducted investment strategy research and managed several mutual funds. A 19-year veteran in the investment industry, Mr. Escario has experience in indexing, managing active quantitative strategies, conducting investment manager due diligence, and performing equity research. Mr. Escario earned his bachelor's degree from Virginia Tech and is a CFA® charterholder. He is a current board member and past president of the CFA Society of Washington, DC.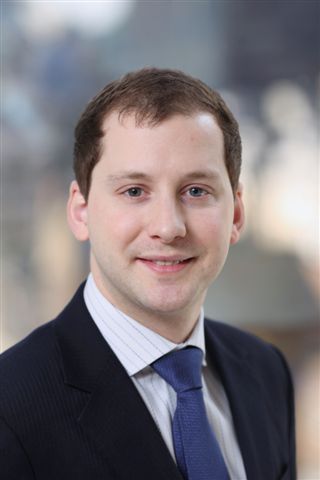 Lionel Phillips-Franjou
Director, Head of Product Development Lyxor ETF Societe Generale
Lionel joined Société Générale Group in November 2006, before moving to Hong Kong in 2007 to take care of the structuring and work on the development of Lyxor ETFs in Asia-Pacific. Since April 2010, he has been appointed to his current position as Head of Product Development for Lyxor ETFs. Lionel holds a MSc in Engineering from the French École Nationale des Ponts et Chaussées, and a MPhil in Macroeconomics from University of Paris I - Panthéon Sorbonne.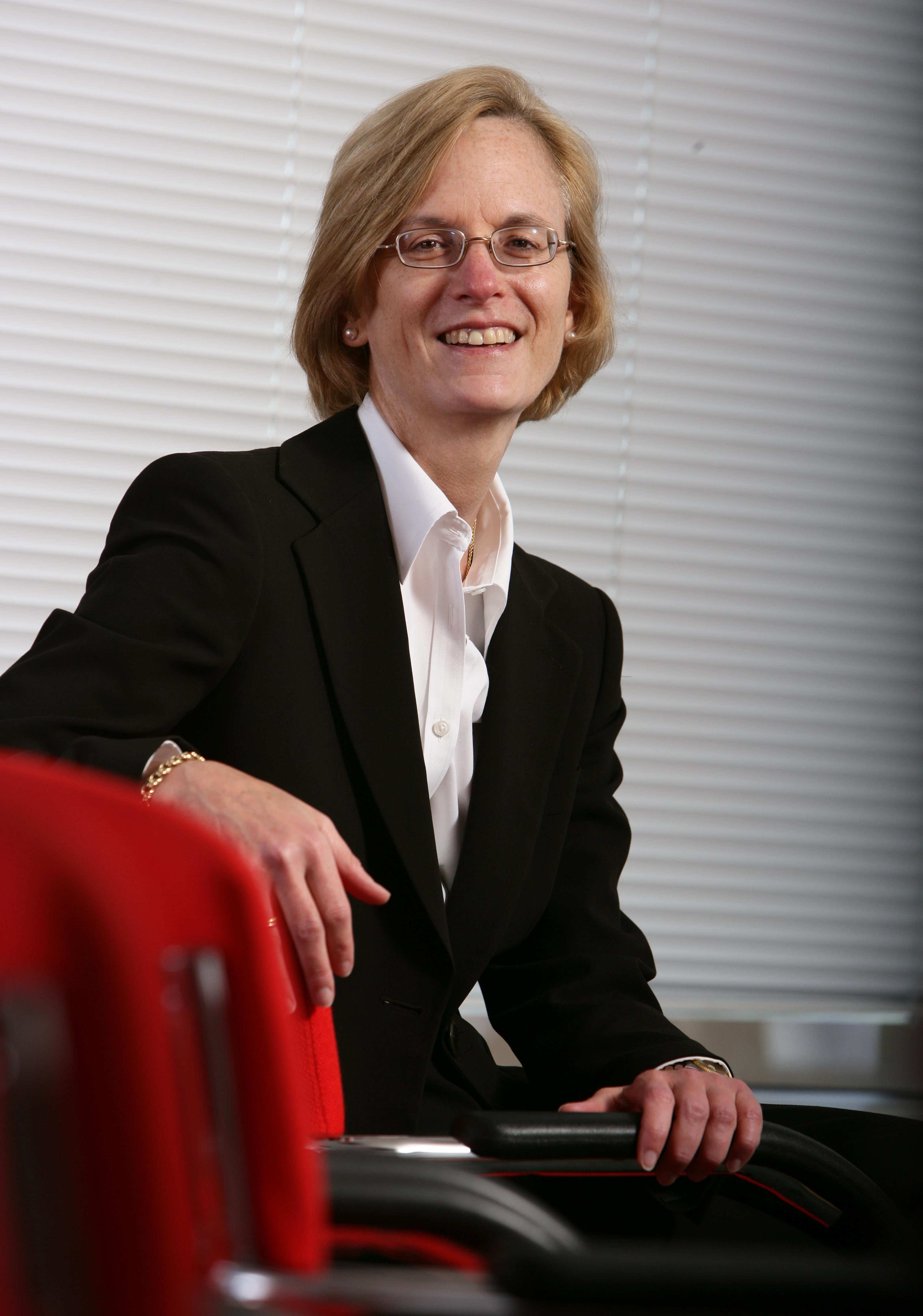 Deborah A. Fuhr
Managing Director Global Head of ETF Research and Implementation Strategy BlackRock
Deborah Fuhr is the Global Head of ETF Research and Implementation Strategy and a Managing Director at BlackRock. Under Ms Fuhr's guidance, the team is responsible for advising clients on the implementation of asset allocation strategies using ETFs, producing analysis and reports covering trends and insights from the global industry. In 2007, 2008 and 2009, Ms Fuhr was named as one of the Top 100 women in Finance, a distinguished list of the most influential women in European Finance, by Financial News and in 2010 was featured in Investors Chronicle's list of "150 People That Can Make You Money", a list which examined investment professionals in emerging markets, the world's financiers, economists, politicians and regulators, corporate game changers and big money managers worldwide.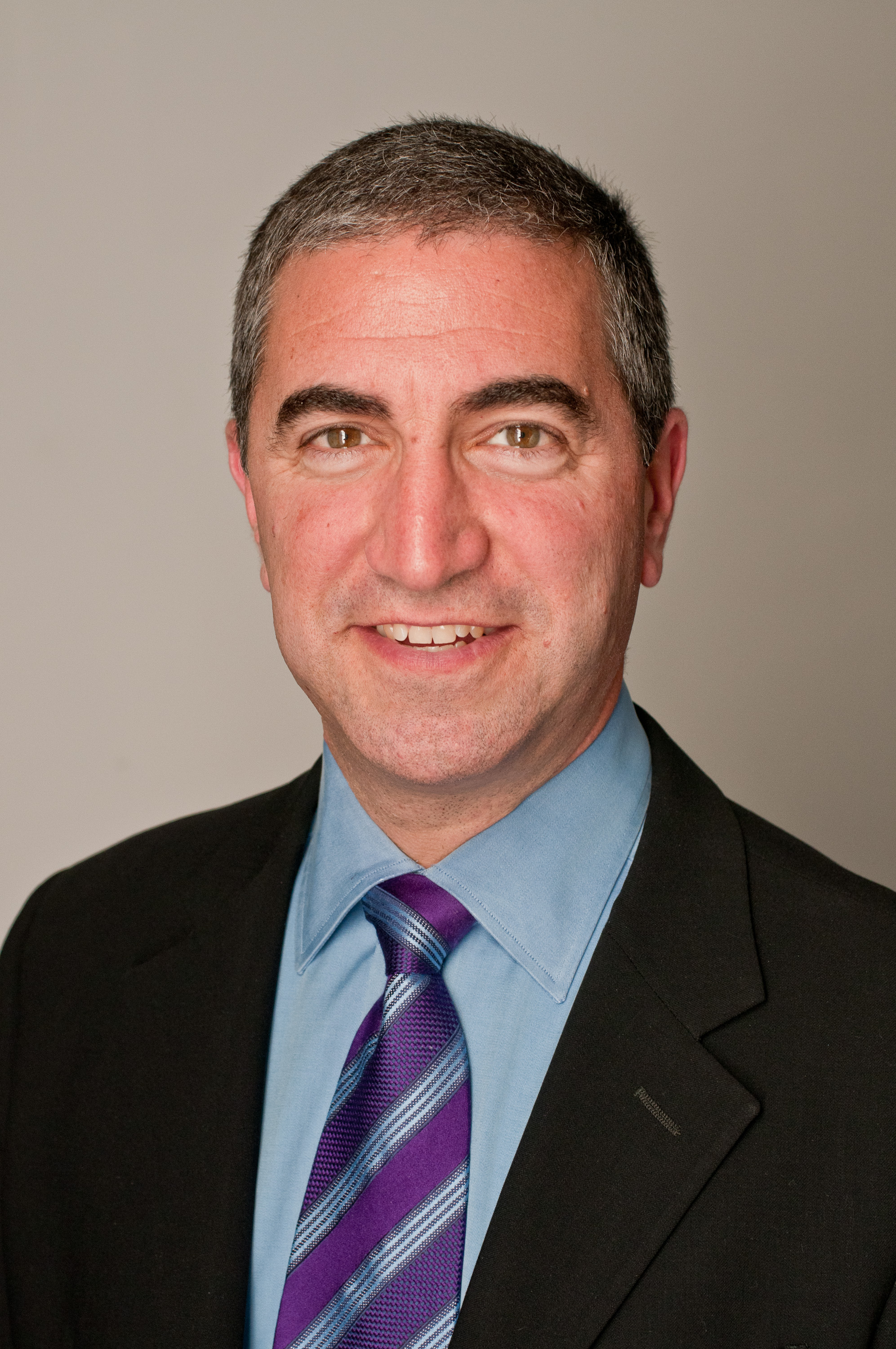 Sal Gilbertie
President, Teucrium Trading, LLC
Sal Gilbertie, president and co-founder of Teucrium, brings deep experience in commodities markets, particularly in the areas of trading and liquidity, providing insights which enable him to design compelling Exchange Traded Products ("ETPs") for a wide variety of investors. In 1982, Mr. Gilbertie began trading at Cargill's oil arm in New York. He has been involved in the financial markets since that time, most recently with Newedge USA, LLC, where he headed the Renewable Fuels/Energy Derivatives Over- the-Counter ("OTC") execution desk and was an active over-the-counter derivatives trader and market maker. While there, Mr. Gilbertie developed the liquidity and the standard contract in the ethanol market. Prior to that, he was principal and co-founder of Cambial Asset Management, LLC, an adviser to two private funds that focused on equity options, and Cambial Financing Dynamics, a boutique investment bank. Mr. Gilbertie, who is 50 years old, graduated from Fairfield University in 1982 with a Bachelor of Science degree in Business Management.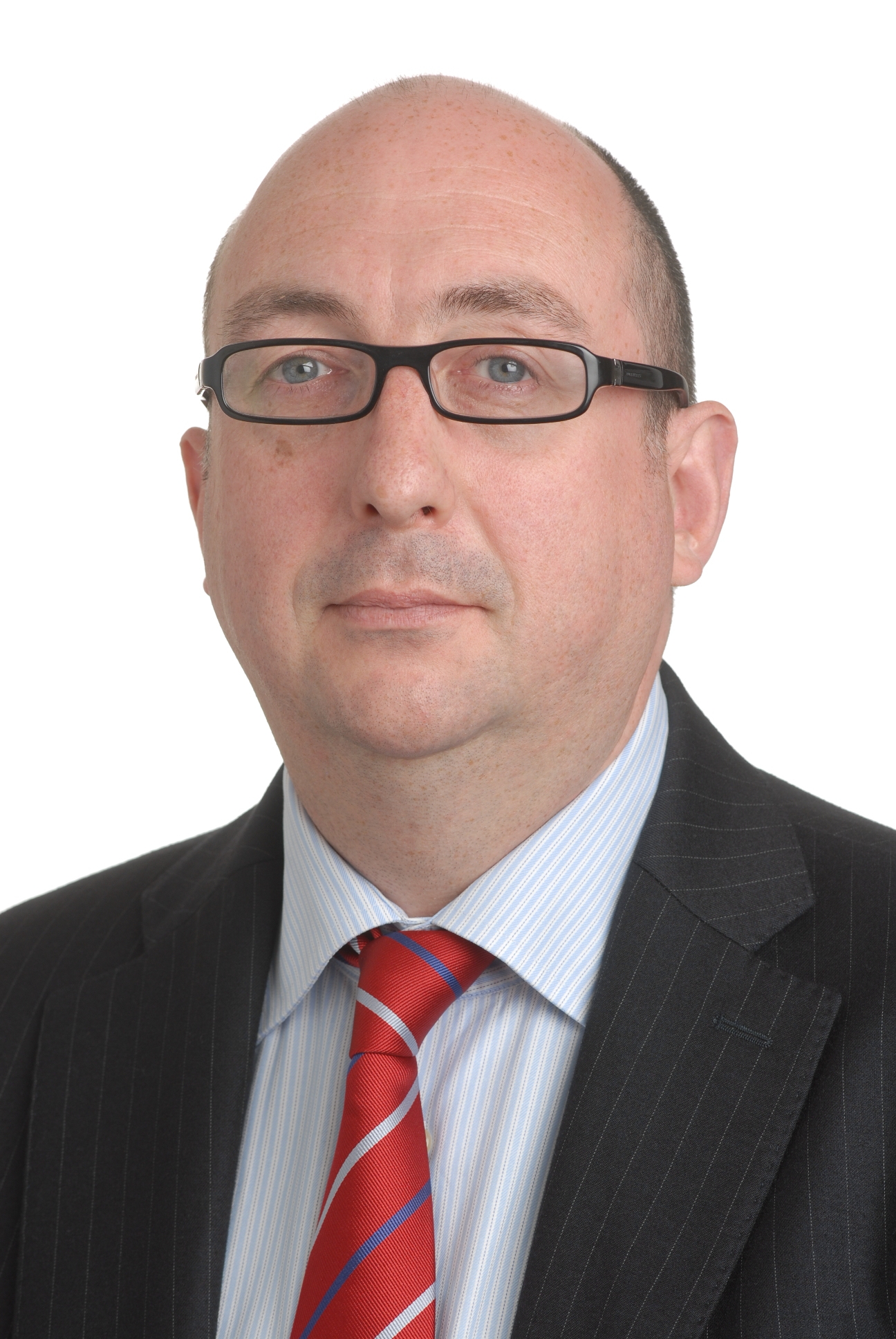 Tim Harvey
Senior Vice President US Sales ETF Securities
Tim Harvey transferred to ETF Securities American sales team as Senior Vice President responsible for Mutual Fund sales in January 2011. Tim joined ETF Securities in February 2007 as the senior sales person responsible for Germany, Austria and Central Eastern Europe. In early 2009 Tim became head of Germany and Austria with additional responsibility for the MENA market. In September 2009 Tim was asked to become head of European sales managing a team of 9 sales staff covering Continental and Eastern Europe and MENA.

Prior to joining ETF Securities Tim has worked as a sales trader for numerous London based international trading houses such as Jefferies, Knight Securities, Mees Peirson and Hoare Govett. During Tim's broking career Tim has been responsible for Italian, German & Austrian, Benelux, CEE and GCC sales. He has traded EMEA equity markets as well as Asian, US and European equity and convertible markets and ETFs.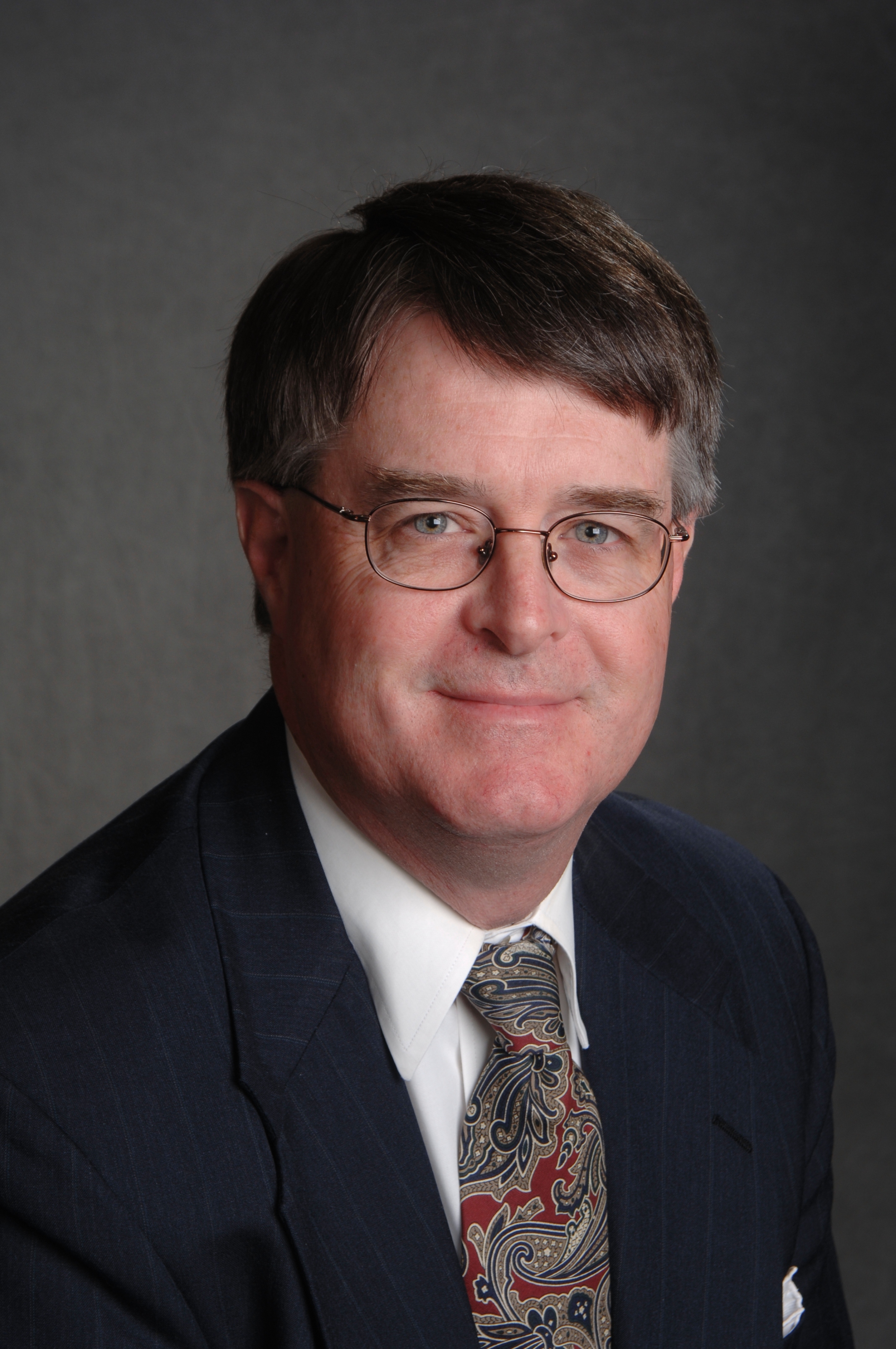 John T. Hyland
Chief Investment Officer United States Commodity Funds, LLC
John T. Hyland, CFA is the Chief Investment Officer for United States Commodity Funds (USCF). USCF is a sponsor and manager of a family of exchange traded commodity funds. Mr. Hyland has been active in the investment industry for the past twenty-five years. Prior to joining USCF, Mr. Hyland founded Towerhouse Capital Management, LLC, which provides portfolio management and new fund development expertise to non-US institutional investors. Mr. Hyland's previous experience includes the Director of Research/Portfolio Manager at CB Richard Ellis Capital Markets, where he focused on investments in REITs and CMBS. He has served on the board for the San Francisco Security Analysts and is a former President of the SASF (now the CFA Society of San Francisco). He is a member of the CFA Institute and the National Association of Petroleum Investment Analysts. Mr. Hyland was awarded his Chartered Financial Analyst (CFA) designation in 1994. He graduated from the University of California, Berkeley

Sharon Highland
Chairperson President Barak Asset Management LLC.
Sharon Highland is currently Chairperson and President of Barak Asset Management LLC. She established the firm to offer asset management services to institutions and individuals. The investment process is based on prudent asset allocation and fundamental security selection strategies. Barak seeks to help clients meet their investment goals by selecting the best suited investment vehicles such as bonds, stocks, ETFs, open and closed-end funds. In addition, the firm will develop and manage ETFs, open-end and closed-end funds.

Prior to starting Barak, Ms. Highland joined BlackRock in November 2002 as Director of Product Development and Management in the Private Client Group for managed accounts, open and closed-end funds. She was responsible for idea generation, development and servicing for all of the platforms. Ms. Highland introduced the first closed-end equity fund to BlackRock that was launched in December 2003 and raised over $700 million. She has also created Core, Low Duration and Intermediate bond portfolios for managed accounts, which all have gained approval by major broker dealers.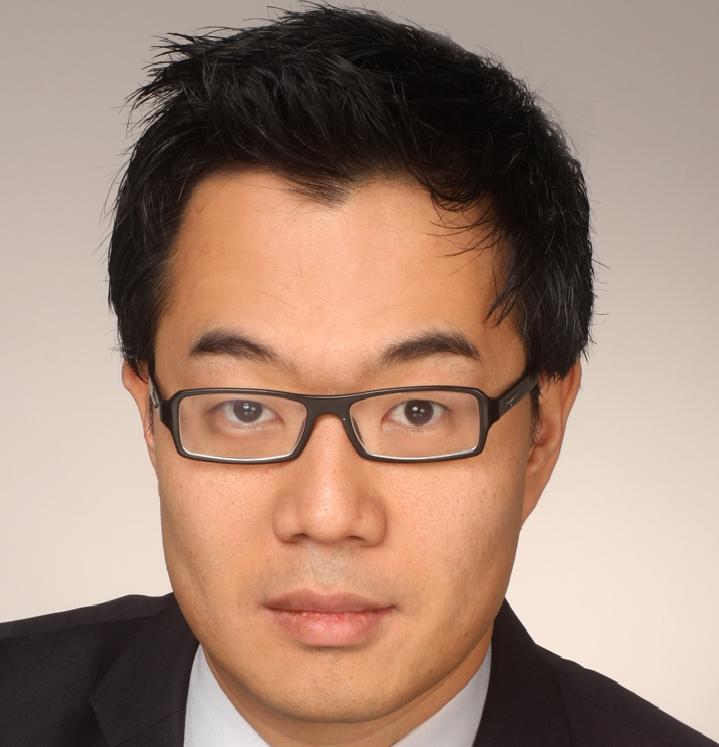 Richard C. Kang
Chief Investment Officer & Director of Research Emerging Global Advisors LLC
Richard Kang is currently Chief Investment Officer and Director of Research at Emerging Global Advisors LLC, a New York based fund manager and research firm focused on emerging markets. Their emerging market ETFs are the first globally to provide sector specific and thematic exposures, the latter currently focused on domestic consumption and infrastructure. Richard has been active in both institutional and individual asset/risk management for fifteen years with extensive experience in alternative asset classes especially hedge funds and managed futures, as well as strategies applying the use of passively managed instruments. He has been involved in the use of both derivatives and ETFs within managed portfolios since 1995. In addition to CIO roles since 2001, Richard has been a blogger and has been quoted in a number of publications including The Wall Street Journal, Reuters, Investors Business Daily, SmartMoney, MarketWatch and BusinessWeek in addition to TV appearances on CNBC, CNBC Asia, Bloomberg radio and Fox Business. Richard is an associate editor of Institutional Investors' Journal of Index Investing and contributes a bi-monthly article to Forbes.com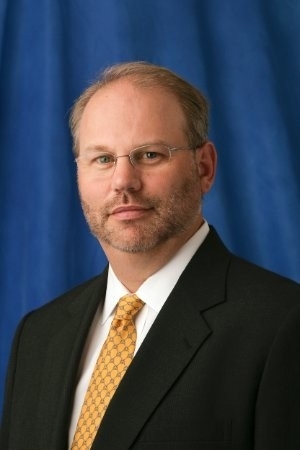 Richard Keary
Principal/Founder Global ETF Advisors LLC
Richard is an ETF industry consultant who focuses on indexed-based financial products. His firm, Global ETF Advisors LLC, was established in March 2009 and is dedicated to the global expansion of exchange traded products. Richard's clients are principally product sponsors and indexers, and he collaborates with various partners, including the exchanges, to help bring products to market. Richard spent seven years at NASDAQ OMX. As Managing Director of Capital Market and Head of Global ETF/ETN Listings, Richard created and developed The NASDAQ ETF Market, a segment of the NASDAQ Stock Market dedicated to the listing of exchange traded products. He was responsible for all aspects of the listing process for ETFs, and also provided trading, marketing, regulatory and distribution expertise. In his role at NASDAQ, he frequently met with international delegations to present NASDAQ's value proposition to various constituencies, including government officials, stock exchange executives, and corporate executives. In his early tenure at NASDAQ, Richard assisted in the development of the NASDAQ Market Intelligence Desk which remains today a unit dedicated to bringing trading activity analysis to C-level executives of listed companies. Prior to joining NASDAQ, Richard was SVP and Head of Trading for Ladenburg Thalmann in New York. Earlier in his career, he held various positions as an equity block trader and institutional sales trader. A two-time winner of NASDAQ's CEO Award, Richard served as a Board Member of the Security Traders Association of New York and remains a Member of the Structured Products Association.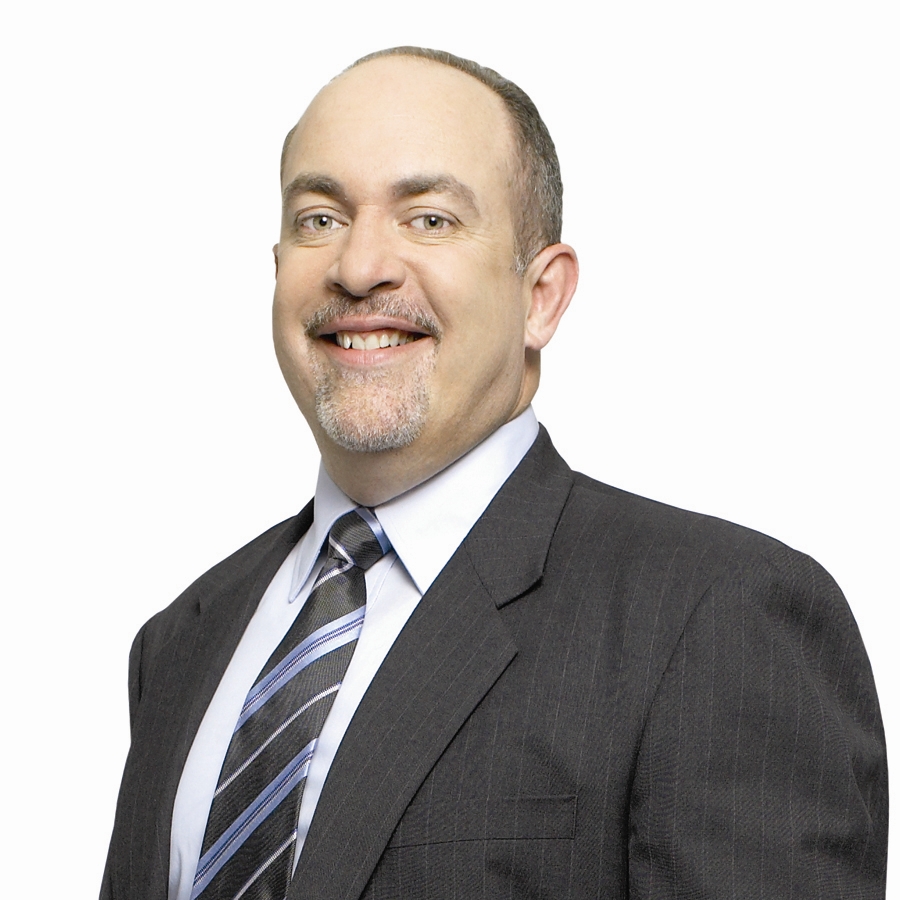 Joseph F. Keenan
Managing Director Global Financial Institutions BNY Mellon Asset Servicing
Joe is responsible for several key segments within the Global Financial Institutions sector of BNY Mellon Asset Servicing including: North American Banks, Third Party Asset Managers; Non-Registered, Closed-End and Custody Only Mutual Funds, and Unit Investment Trusts. Joe is also the Global Head of the Exchange Traded Funds Services business and the President of BNY Mellon Illinois Trust Company. Joe has over twenty five years experience in the financial services industry. Prior to the merger of The Bank of New Company, Inc. and Mellon Financial Corporation, Joe joined The Bank of New York in 1985 in a customer service capacity for our mutual fund and unit investment trust company clients. He later served as the Bank's Business Manager for Mutual Fund Services in San Francisco and in 1998, Joe returned to the Wall Street headquarters to spearhead sales and marketing efforts for our Global Fund Services. In early 2000, he was named Global Product Manager of Exchange Traded Products at the Bank, responsible for all sales and marketing of the Bank's specialized services to meet the needs of the rapidly expanding Exchange Traded Fund marketplace. Joe has been interviewed by leading financial publications and websites including: The Wall Street Journal, Financial Times, The New York Times, American Banker, Pensions and Investments, Global Finance, Business 2.0, Forbes.com, IndexFunds.com, and Morningstar.com. Joe has a B.A. in English Literature and Communications from the University of Michigan, and an M.B.A. in Finance from New York University's Stern School of Business.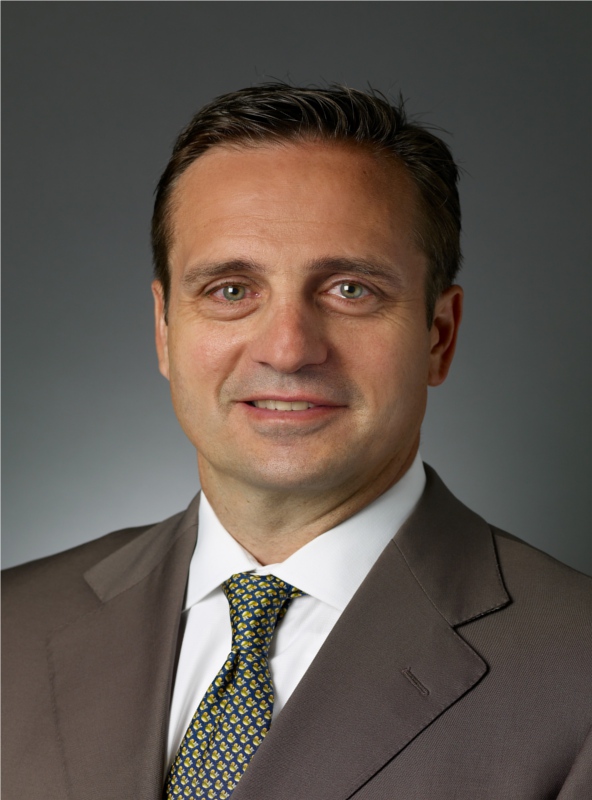 Barry C. Knapp
Managing Director, Head of US Equity Portfolio Strategy, BARCLAYS CAPITAL
Barry C. Knapp is a managing director in equity research at Barclays Capital, based in New York. Barry joined Barclays Capital in September 2008 from Lehman Brothers, where he had worked for 19 years, most recently as head of U.S. Portfolio Strategy. Prior to that, Barry was in the Principal Trading & Strategy group for four years. He also held roles as head of Hedge Funds Derivative Sales, head of Flow Derivative Sales, and head of Index Product Sales. Barry received a M.B.A. from Fordham University and a B.A. in Economics from the University of Rhode Island.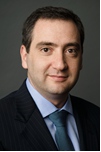 David Krein
Senior Director of Product Development and Analytics Dow Jones Indexes
As Senior Director of Product Development and Analytics for Dow Jones Indexes, David Krein guides the research and development of new and enhanced indexes and benchmarks. In this role, he is responsible for the design, implementation, and integrity of these products, ensuring that they meet Dow Jones Indexes' stringent standards and criteria. He is also responsible for the analytical capabilities that support client needs and objectives across all index families. Furthermore, Mr. Krein serves as a liaison to the institutional investment consultant community globally.

Mr. Krein is a member of Dow Jones' Index Oversight Committee and the Dow Jones Indexes Advisory Board.

Prior to joining Dow Jones Indexes, Mr. Krein was president of DTB Capital, a firm he founded in 2006 to develop indexes and structured investment products for derivatives exchanges and the over-the-counter marketplace. Prior to establishing DTB Capital, Mr. Krein spent more than 10 years in various trading, structuring and technology positions at leading investment banks, including UBS and Merrill Lynch.

Mr. Krein has been an active member of the professional investment management and wealth management communities. He is a frequent speaker at key industry conferences, and has authored several articles for specialized publications including The Journal of Indexes, The Journal of Wealth Management and the Investment Management Consultant Association's The Monitor. He is also a member of the Review Board for The Journal of Indexes as well.

Mr. Krein is regularly quoted in the financial news media on numerous topics including indexing, commodities, derivatives, structured products, hedge funds, ETFs and other tools and strategies. He has appeared in The Wall Street Journal, Dow Jones Newswires, Bloomberg, Bloomberg TV, ThomsonReuters and CFO Magazine.

Mr. Krein earned an MBA with Honors from The University of Chicago Graduate School of Business and a bachelor's degree in mechanical engineering with Distinction from Cornell University.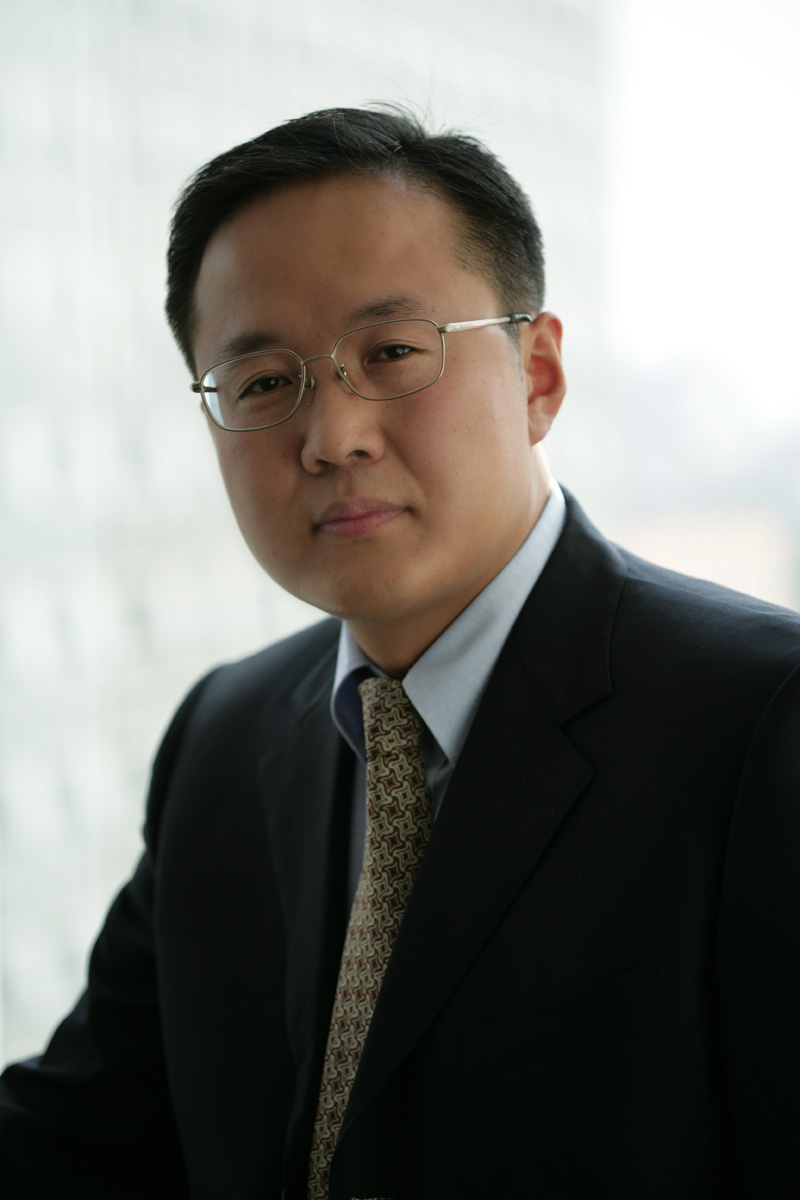 John Li
Chief International Business Officer China Asset Management Co., Ltd.
Mr. Li has been the Chief International Business Officer at ChinaAMC since he joined the company in 2001. From 1996 to 1999, he was the deputy division chief, Intermediary at Beijing Regulatory Bureau of China Securities Regulatory Commission. From 1999 to 2001, he worked at Rothschild & Sons Ltd. and Pioneer Global Asset management respectively. Mr. Li obtained Ph.D. on management from China's Academy of Sciences.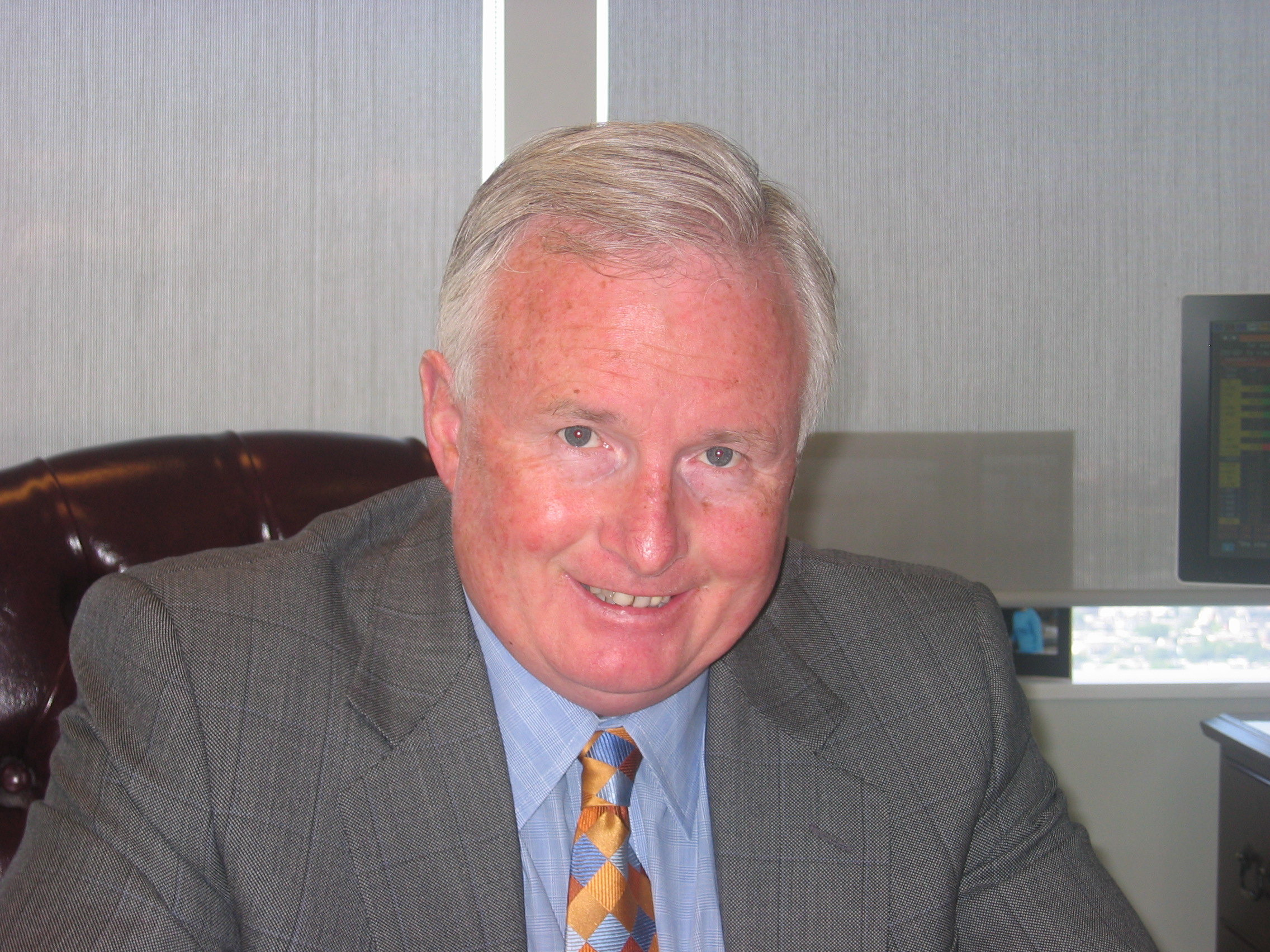 Vincent T. Lowry
CEO VTL Associates LLC .
Vince is the founder and CEO of VTL Associates LLC and is the creator of the Revenue-Weighted Indexes. Prior to starting VTL Associates, Vince was a managing director at Smith Barney, a division of CitiGroup Global Markets Inc. During his career, Vince has provided consulting services to insurance companies such as Leucadia National, Colonial Penn, Fidelity Mutual Life, the Insurance Department of Pennsylvania, Pennsylvania Treasury and Ohio Treasury. Vince was an early proponent of liability driven asset allocation, implementing custom liability index in 1996 for several large insurance pools. In recent years he has applied revenue weighted indexing strategies to more than 11 institutions during 2006 and 2007. Vince earned a Bachelor of Science Degree in Political Science and a Master of Business Administration from St. Joseph's University in Philadelphia.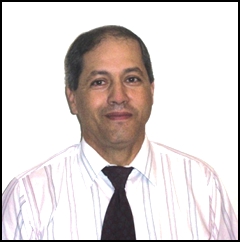 Seddik Meziani, Ph. D,
Professor of Economics and Finance, MONTCLAIR STATE UNIVERSITY and Author, Exchange-Traded Funds as an Investment Option
Seddik Meziani teaches finance at Montclair State University, NJ. Previously, he worked for Standard & Poor's and TIAA-CREF. He received a Ph.D. from Rensselaer Polytechnic Institute and an MBA from NYU. His field of expertise encompasses exchange-traded funds and other index-linked products. He is widely published in both academic and practitioner journals. He is the author of "Exchange-Traded Funds as an Investment Option" published by Palgrave/Macmillan (2006) and "Exchange-Traded Funds: Conceptual and Practical Investment Approaches" published by Risk Book & Journals (2009).

A noted speaker within the ETF industry, Seddik Meziani has presented at numerous conferences since 2000 and been quoted in several trade journals. He also delivered key note addresses at The Art of Indexing Summit (2008 and 2009), ETF Indexing and Structured Products-Toronto (2010), the Chairman's Club of Capital One Bank (2007 & 2008) and the Estate Planning Council of Northern New Jersey (2009). He also served as conference chair for IMN's Inaugural World Series of Indexing & ETFs in Boston (2010), The Art of Indexing Summit (2010) and will co-chair the Structured Products Magazines, Structured Products Americas Congress on the 5th and 6th May 2011 in Miami, FL.

He has developed and presented a series of professional seminars to various U.S. and international corporate and government clients; the most recent was a comprehensive workshop on ETFs at the Chamber of Commerce in London. He also advises on various ETF issues.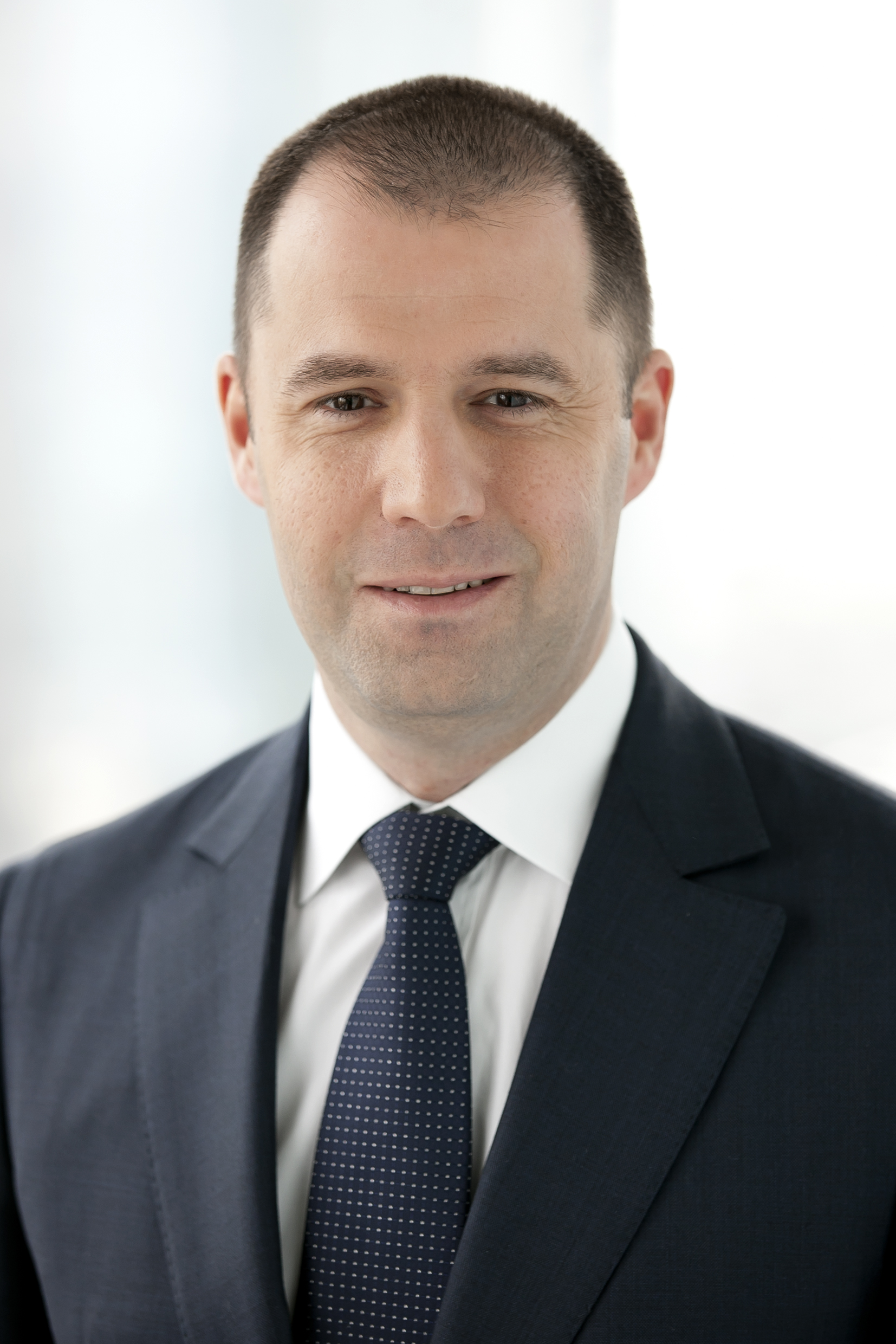 Thorsten Michalik
Head of db x-trackers Deutsche Bank Exchange Traded Funds
Thorsten graduated from the polytechnic in Constance with a degree in business and management administration. He started his career with a Swiss Bank in Zurich, as a trader for foreign exchange warrants, and later moved to the marketing of warrants & certificates in Germany. He joined Deutsche Bank in 2000, structuring and marketing equity derivatives, and in 2001 became responsible for marketing and press relations for warrants and certificates in Germany. He moved to Asia in 2004 and ran the warrants and certificate business for Deutsche Bank out of Hong Kong. Since mid-2006, Thorsten has been the head of db x-trackers, Deutsche Bank exchange traded funds business.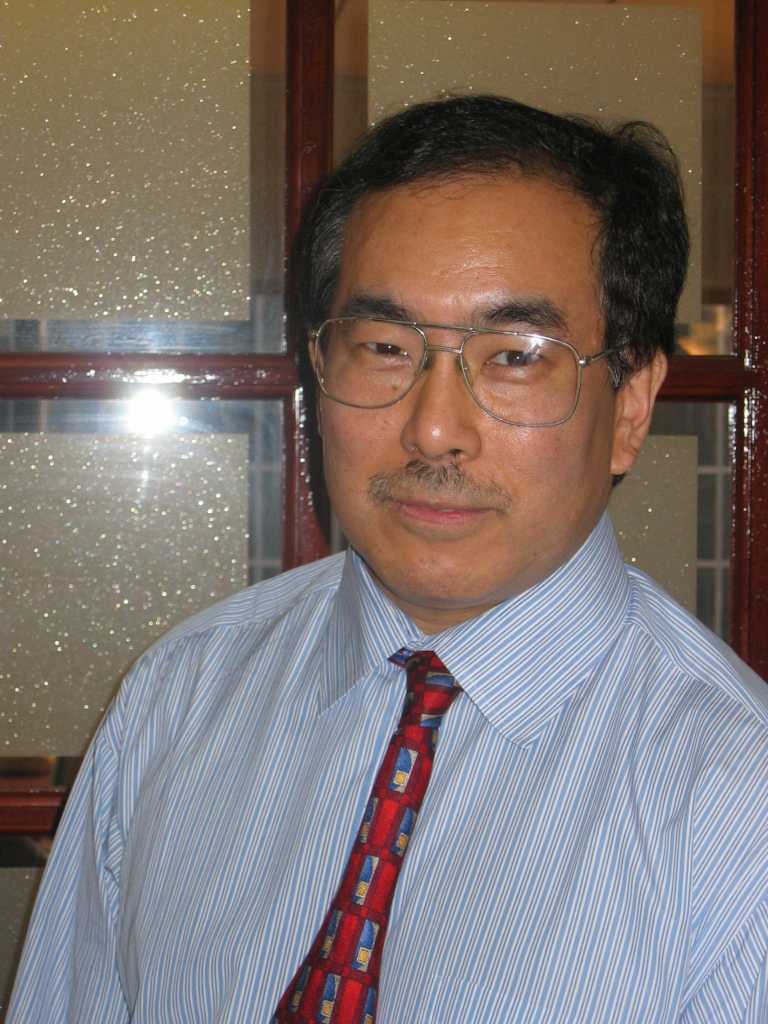 Elliot Noma, Ph.D
Managing Director Garrett Asset Management
Dr. Noma is the founder of Garrett Asset Management, a systematic trading firm that uses technical systems to invest in futures, ETFs, and currencies. Dr. Noma is also a Senior Risk Consultant with Asset alliance. He consults on a variety of financial issues involving portfolio management, hedge fund due diligence, trading systems, risk management, fund of hedge funds, and operational due diligence. Dr. Noma is a member of the Financial Risk Manager (FRM) examination committee within the Global Association of Risk Professionals (GARP). Prior to founding Garrett Asset Management, Dr. Noma was the portfolio manager for the BTOP50 fund, a diversified portfolio of global macro, commodity, and managed futures programs. He was a member of the Asset Alliance Investment Committee that oversees all fund of funds investments for Asset Alliance. Dr. Noma was also the Chief Risk Officer at Asset Alliance. In that role he was responsible for the risk oversight of Asset Alliance's single- and multi-manager product offerings. Dr. Noma graduated from Dartmouth College in 1972 with a BA in Mathematics. He received M.A's in Mathematics and Psychology in 1979 and a Ph.D in Mathematical Psychology in 1982 from The University of Michigan. In 1990, Dr. Noma received an Advanced Professional Certificate in Finance from New York University. Dr. Noma also spent four years in the psychology faculty at Rutgers University (1983 – 1986) and his research has been published in numerous industry journals and scholarly periodicals.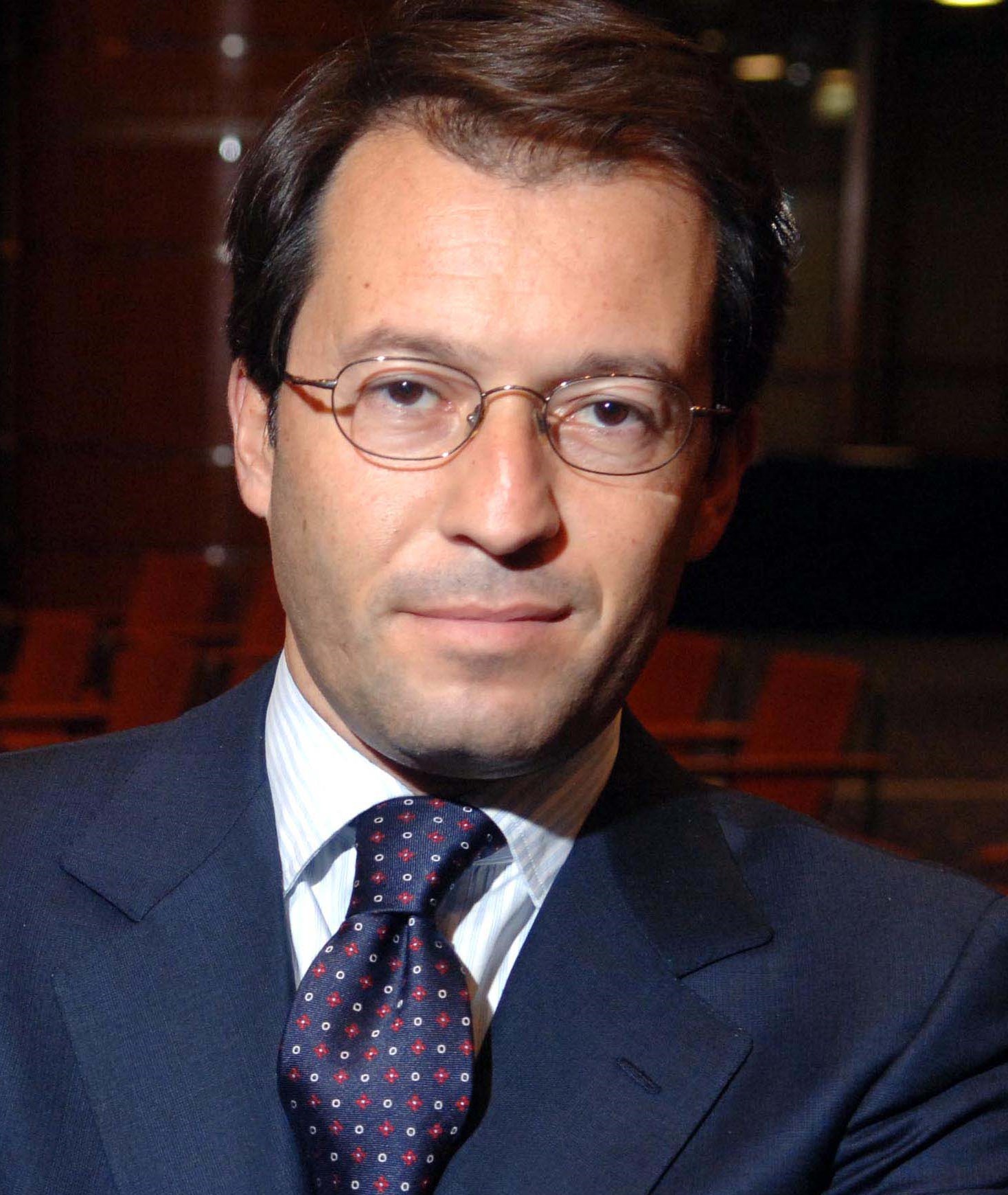 Pietro Poletto
Head Of ETF And Fixed Income Markets LSE Group
Pietro is currently Head of ETF and Fixed Income Markets at the LSE Group. From April 1999 to November 2007 was Director of Fixed Income, ETF & Securitised Derivatives Markets at Borsa Italiana. Head for the starting ETF market in Italy, member of Board Committee, Member of Management Board of MTS SpA (June 2007- September 2008). Pietro is also Member of Board of MTS SpA (from September 2008) Member of Management Team LSEG member in working group for the definition of rules and microstructure of the financial markets. Pietro's work experience includes: Banca della Svizzera Italiana (BSI) (Generali Insurance Group) (1994-99), Mercati Finanziari Sim (Gruppo Istbank) (1993-94), Paine Webber, Lugano branch (Switzerland) (1991-93).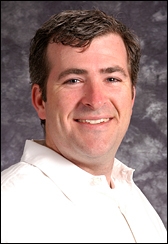 Kevin Quigg
Vice President and Global Head of ETF Capital Markets, SSGA
Kevin is a Vice President and Global Head of SSgA's ETF Capital Markets Group. The Global Capital Markets Group is responsible for working with the buy and sell side trading communities in the United States, Europe, and Asia as it relates to exchange traded products. The Global Capital Markets Group also represents the SPDR family of exchange traded funds to Hedge Funds and Registered Investment Companies as well as lends support to SSgA's broader efforts with Institutions and Consultants as it relates to exchange traded products. Additionally, Kevin oversees SPDR ETFs expansion into new markets in the Americas. Prior to rejoining SSgA, Kevin was a Business Development Officer responsible for exchange traded product sales in New England for Barclay's Global Investors. Prior to his time at BGI, Kevin spent 6 years as a Regional Consultant for SSgA in Los Angeles. Before joining SSgA, Kevin worked with Fidelity Investments Institutional Brokerage Group consulting with fee-based advisors on ways to realize efficiencies in their practices. Kevin earned his Bachelor of Arts degree from The College of the Holy Cross. He is a Certified Investment Management Analyst and holds his FINRA series 6, 7, 24 and 63 licenses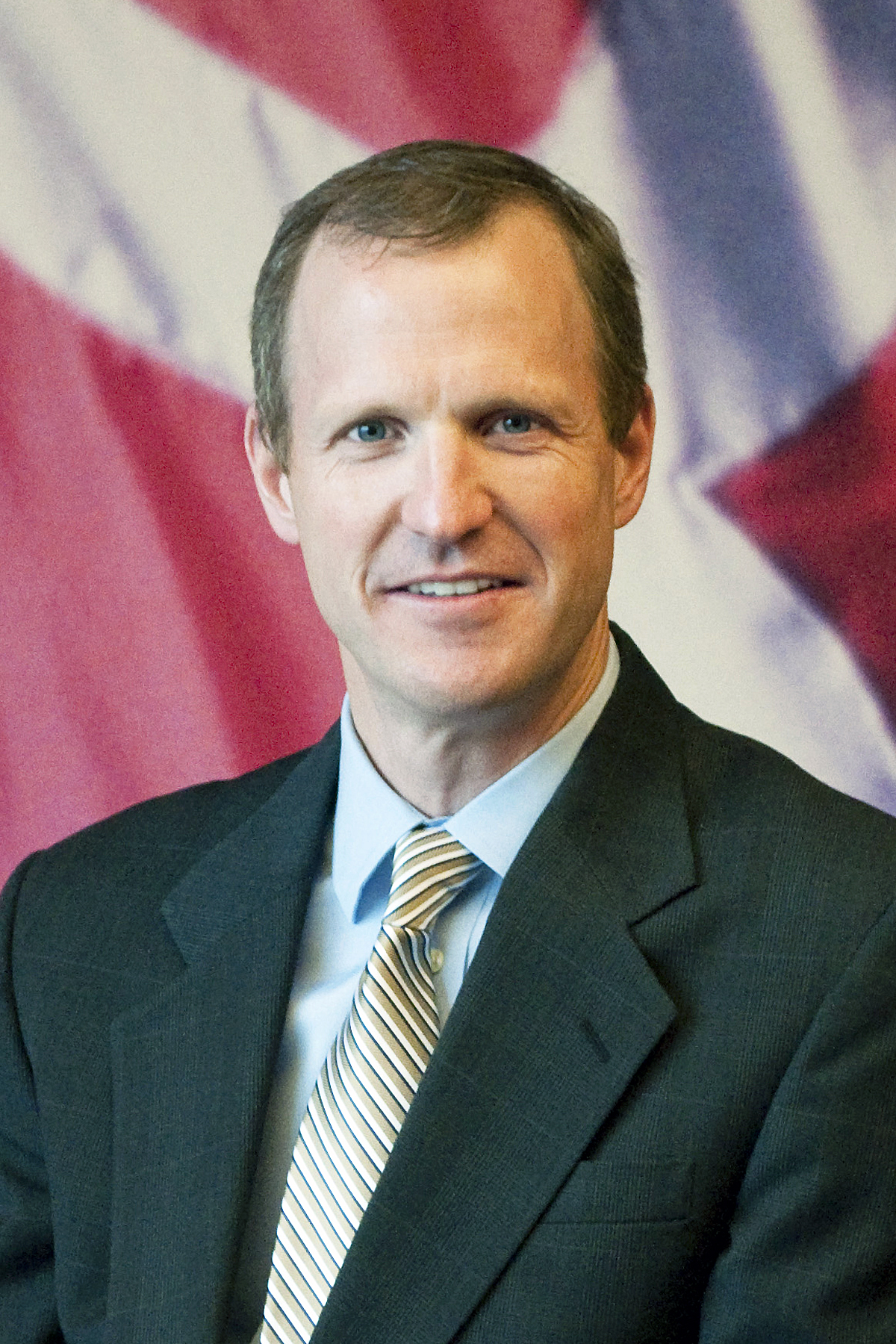 Brian Reilly
Vice President BBH Global ETF Services
Brian Reilly joined Brown Brothers Harriman in the second quarter of 2010 and oversees several aspects of Brown Brothers Harriman's Global ETF Business Development and ETF Consulting efforts. In this role, Brian works with both new and existing ETF sponsors as they develop their various index, listing, product, and distribution strategies. Brian began his career in the financial services industry with Fidelity Investments in Boston, MA in 1990. During his time with Fidelity, Brian held a number of management roles in Fidelity's sales, marketing, and product management and development functions. Over the last several years, Brian was a Vice President in Fidelity's Personal and Workplace Investing organization overseeing various aspects of Fidelity's discretionary money management, investment guidance and retirement planning, and most recently, Fidelity's ETF, Index, and Alternative Investments product team. In this last role, Brian was responsible for Fidelity's Alternative Investment products, the $50B equity index product line including the Fidelity (ONEQ) ETF, and the distribution of 3rd Party ETFs on the Personal and Workplace Investing brokerage platforms. Brian graduated with a Bachelor of Arts Degree from Franklin and Marshall College, Lancaster, PA in 1990, and earned his Masters in Business Administration from Boston University in 2000.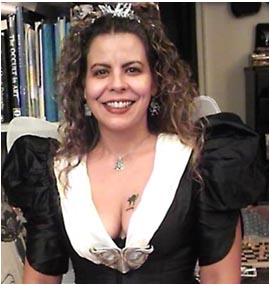 Arlene C. Reyes
CEO and Co-Founder Exchangetradedfunds.com
Arlene C. Reyes is Chief Operating Officer of exchangetradedfunds.com. This is the 7th Global ETF Awards© Dinner and Workshop she has put together and now an expert in "Extreme Conference Engineering". She has a diverse background and has been involved with various internet projects since 1989. Since establishing her own company in 1994, she has worked with a variety of industries; from retail through financial. In 1997 she co-founded exchangetradedfunds.com . Ms. Reyes has traveled extensively throughout Europe and the Middle East. When she is not traveling or pursuing her studies in theology, Ms. Reyes is always trying to acquire knowledge.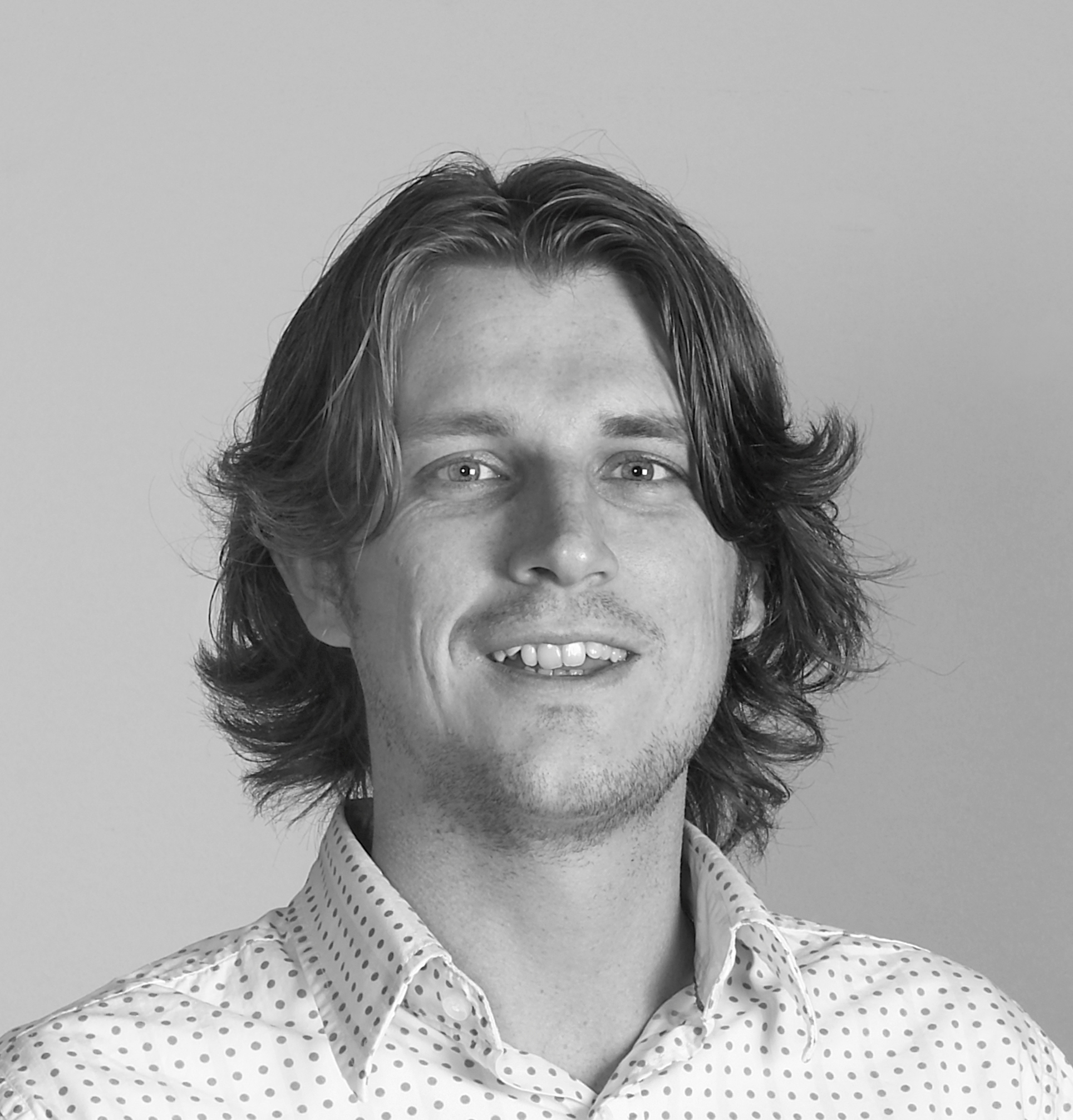 Sjoerd Rietberg
COO FLOW TRADERS
In 2003, after receiving a master's degree in Finance from Erasmus University Rotterdam, Sjoerd started his trading career at precisely the moment when trading evolved from the pit to screens. In 2005 Sjoerd joined Flow Traders, a start-up trading company focused on electronic cash-product arbitrage. In the years since Flow's inception, Sjoerd has been a key contributor to the company's trading strategy, set-up and operations, acting as Head of Trading since 2009. In 2010, Sjoerd was named COO due to his keen insight into the necessary inter-relationship between technology and trading. He is responsible for both Trading and IT & Development operations.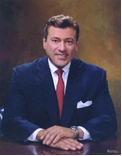 Joseph F. Rinaldi
Senior. Managing Director, Quantum Financial Advisors, Inc.
Mr. Rinaldi is Senior Managing Director at Quantum Financial Advisors, Inc. where he was responsible for the start up of this SEC regulated boutique advisory and money management firm. His currently serves as the CIO and CCO. In addition, he serves as an adjunct professor of finance at the Smith School of Business, University of Maryland, where he teaches Futures , Options and Derivatives.

For the last twenty seven years, Mr. Rinaldi has enjoyed focusing his professional experience in the capital markets arena on both the buy and sell sides of Wall Street, banking, and money management. His expertise includes portfolio and risk management, institutional sales & trading, and structured finance. During his career he has worked for such blue-chip forms as Morgan Stanley, The Resolution Trust Corporation, Maryland National Bank, Federal Home Loan Bank, and Dime Savings Bank where he utilized OTC and exchange traded derivatives to minimize risk and generate ancillary income.

Mr. Rinaldi received his B.B.A from the School of Business Hofstra University, and his M.B.A from the Lubin Graduate School of Business , Pace University. He also attended the New York Institute of Finance, NYC, where he took several courses in Options, Financial Futures & Risk Management. He is licensed as a financial advisor Series 65, and successfully passed the series 7, 3 and 63. His board memberships included; RTC/FDIC Investment Committee Member of Franklin Savings & oversight of eight billion of assets, Risk Management Committee Member Maryland National Bank, Board Member Amcham Cuba, President & Board Member of Farmland Child Development Center, Board Member of Martin & Wall CPA & CFE, and Board Member of QFA.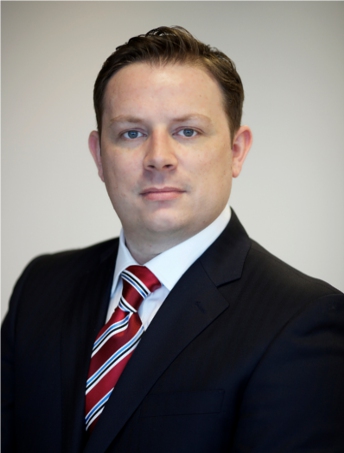 Robert Rushe
Head of Exchange Traded Products Ireland
Robert is Head of Exchange Traded Products at State Street Global Services in Ireland. He leads State Street's specialised ETP servicing team and is responsible for the overall ETP product offering for new and existing clients covering exchange traded funds (ETFs), exchange traded notes and exchange traded certificates. He has been working in the funds industry for 13 years and was a key member of the team responsible for Europe's first ETF products in 2000.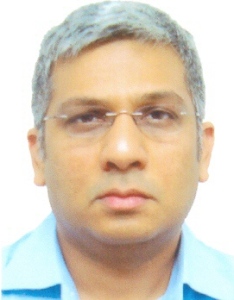 Sanjiv Shah
Executive Director Benchmark Asset Management Co. Pvt. Ltd.
Sanjiv has completed his M. Sc. (Economics) in International Accounting and Finance from London School of Economics. He has obtained an FRM certification from Global Association of Risk Professionals. He has over 20 years of experience in the Capital Markets. He has worked with DSP Merrill Lynch Ltd., Mumbai for 14 years. He has been involved in various committees and seminars to look into better functioning of the markets. Benchmark Asset Management Company Pvt. Ltd. (BAMC) is the first and only asset management company in India with a primary focus on indexing and using quantitative techniques in creating innovative products.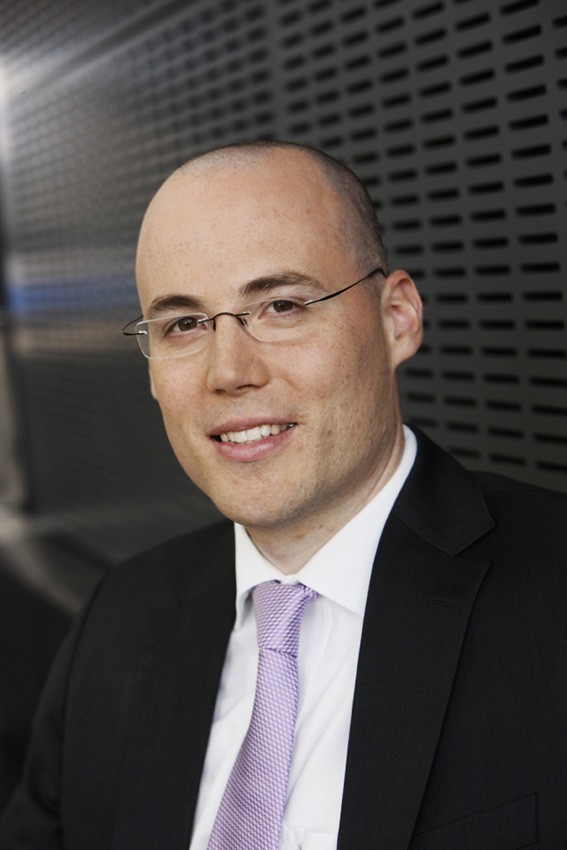 Konrad Sippel
Head of Product Development - Executive Director STOXX Ltd.
Konrad Sippel is Head of the Global Product Development at STOXX Ltd. In this role Konrad is responsible for the de-velopment of innovative new index concepts across all asset classes as well as the index business of the existing indices of STOXX Ltd., Deutsche Börse AG and SIX Swiss Exchange AG. Konrad has spent the last decade in the index business, primarily as an index developer at Deutsche Börse AG. In this period he was involved in the creation and design of hundreds of indices. Konrad Sippel graduated in Mathematics from Queen Mary College in London and also holds an MBA from Duke University in Durham, North Carolina/USA.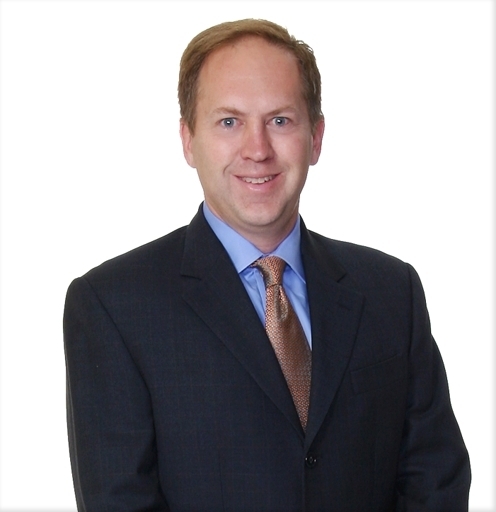 Bibb L. Strench
Counsel SEWARD & KISSELL, LLP
Bibb L. Strench is a Counsel in the Washington, D.C. office of Seward & Kissel LLP. Mr. Strench's practice focuses on exchange-traded funds, investment advisers, mutual funds and separately managed account sponsors. He provides advice on regulatory, compliance, entity formation, auditor independence, corporate governance and other issues related to the operation of the aforementioned businesses. Mr. Strench frequently speaks and writes on issues surrounding investment management and securities regulation. Mr. Strench began his career as a staff attorney in the Division of Investment Management of the U.S. Securities and Exchange Commission. Mr. Strench received his J.D. from University of Virginia School of Law and B.A. from Vanderbilt University, 1984.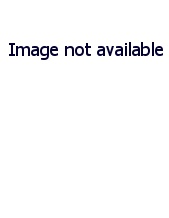 Corey Villani
Product Development Specialist, International Securities Exchange
Corey is a Product Development Specialist at the ISE, responsible for design and development of derivative products and indexes. Corey joined the ISE in 2006, and has held positions in the Technology and Market Operations division. He received his BA from Cornell University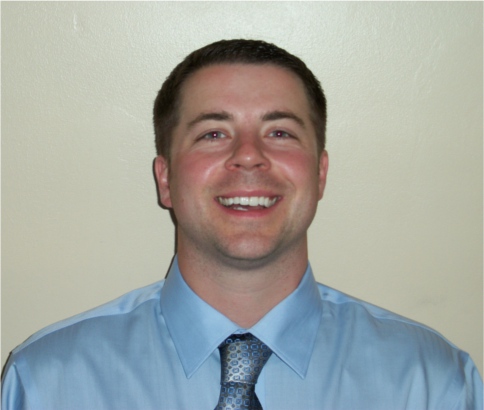 Paul Weisbruch
VP of ETF/Options Sales and Trading Street One Financial
Paul Weisbruch is the VP of ETF/Index Sales and Trading at Street One Financial. He graduated from the University of Pittsburgh (B.S. – Economics), graduating magna cum laude, and has an MBA from Villanova University. Prior to joining the team at Street One, Paul served as the Director of RIA and Institutional ETF Sales at RevenueShares ETFs from December 2007 until November of 2009. Before RevenueShares, Paul was employed by Susquehanna International Group from 2000 until 2007 serving in roles including OTC/NYSE Institutional Block Trading, Nasdaq/OTC Market Making, ETF/Derivatives Intelligence and Strategy, Algorithmic Trading, as well as acting as the PHLX Floor Specialist in the ETFs, SPY and DIA. Paul has been actively involved in the ETF space from both a product and trading standpoint since 2000. He maintains close relationships with the issuers of the ETFs and attends many industry conferences, as he understands from his experiences at RevenueShares the operational, trading, and branding challenges that newer ETF companies face in trying to raise assets and successfully launch their funds. Additionally, Paul has well forged relationships with national RIAs, institutional pension fund managers and consultants, mutual fund and hedge fund managers, and also the ETF media. Paul has been quoted and referenced in a number of ETF industry publications including Barron's, Wall Street Journal, Morningstar, Traders Magazine, Index Universe, TheStreet.com, ETF Database, Seeking Alpha, The ETF Authority, AdvisorPerspectives, and ETF MarketPro. He holds his Series 4 (Registered Options Principal), 6, 7, 55 (Equity Trader), 63, and 65 licenses. Paul resides in the suburbs of Philadelphia, PA with his wife Mandy and daughter Ella.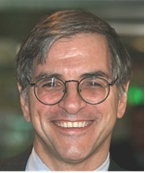 Joseph G. Witthohn, CFA
Investment Strategist, Janney Montgomery Scott LLC
Mr. Witthohn is a member of Janney Montgomery Scott's Investment Strategy Group where he serves as an investment strategist, which includes commentary surrounding portfolios and the use of exchange traded funds. Additionally, Mr. Witthohn supports Parker/Hunter Asset Management, an investment management division of Janney, as an ETF analyst with additional responsibilities surrounding the creation of asset allocation models for use throughout the firm. Prior to this, he served as Janney's Mutual Fund Senior Research Analyst. He began his investment career with Morgan Stanley Dean Witter in 1994. He also holds the Chartered Financial Analyst designation and is a national speaker on a variety of ETF topics.

Academic credentials include the receipt of a Master of Science degree in Finance from the Carroll Graduate School of Management at Boston College and an MBA from the Whittemore School of Business and Economics at the University of New Hampshire. Mr. Witthohn is a member of the CFA Institute (where he sits on three committees) and the New York Society of Security Analysts. In addition to previously holding a position of Adjunct Professor of Finance in the graduate program of Philadelphia University, he has worked on two FINRA committees dealing with qualification examinations for Research Analysts and Supervisory Analysts. His NASD licenses include Series 7, 16, 24, 31, 53, 63, 65, 86 and 87.