Speakers-12th Annual Global ETF Awards©Workshop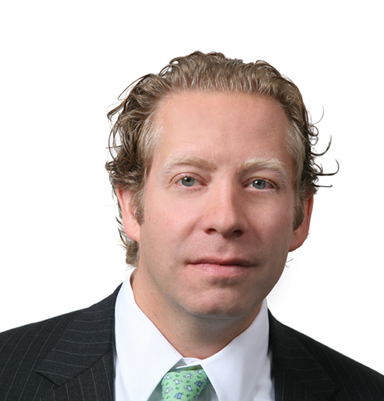 David Abner
Director, Head of Capital Markets, WisdomTree Asset Management, Inc.
David Abner is the Head of Capital Markets at WisdomTree Asset Management. He is responsible for senior relationship management with the institutional client base, focused on trading firms, broker dealers, asset managers and hedge funds. The Capital Markets group is involved in all aspects of the WisdomTree ETFs, from product development through education on best execution techniques and trading strategies for the products. Prior to joining WisdomTree in 2008, David spent two years as a Managing Director and the head of ETF Trading Americas at BNP Paribas. David started his career at Bear Stearns & Co. in 1992. David holds an MS in Management and a BA in Economics from Stony Brook University on Long Island. He is the author of The ETF Handbook (Wiley, 2010) and The Visual Guide to ETFs (Bloomberg, summer 2012).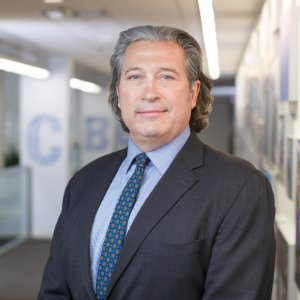 Jay Caauwe
Managing Director,Global Client Services, CBOE HOLDINGS
Jay Caauwe, Managing Director of Global Clients Services/Business Development at CBOE, is primarily responsible for promoting the Exchange's roster of volatility products based on the CBOE Volatility Index (the VIX Index) to both sell-side and buy-side clients. Prior to joining the Exchange in 2004, he was a floor trader at the Chicago Mercantile Exchange (CME Group) for 17 years, acting as either an independent trader or lead broker for some of the industry's leading proprietary trading firms.

Jay serves as a board member of the FIA Chicago and is active within the City Club of Chicago and the Chicago Council on Global Affairs.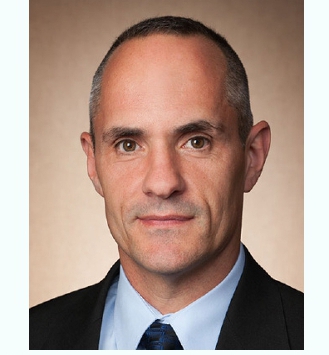 Mike Castino
Senior Vice President, U.S. Bancorp Fund Services, LLC
Mike Castino serves as business development officer for Exchange Traded Products at US Bancorp Fund Services and serves as Chairman and Interested Trustee for ETF Series Solutions (ESS) US Bank's ETP multiple series trust.
Mr. Castino joined U.S. Bancorp Fund Services in 2013 with more than 20 years of business development, relationship management, marketing, managerial experience, and futures/equity trading experience. Prior to joining U.S. Bancorp Fund Services, Mr. Castino worked for Zacks Investment Management as managing director of the Index Services Division. He also held the position of vice president of Institutional Sales for Claymore ETFs (now Guggenheim Funds) and was senior floor trader at the Chicago Mercantile Exchange for a major Wall Street trading firm.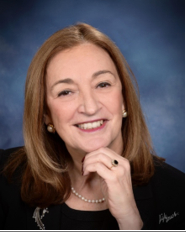 Kathy Cuocolo
CPA, President, Syntax LLC
Kathy Cuocolo is the president of Syntax, LLC. Beginning her career at PricewaterhouseCoopers, she joined State Street Corporation where she was Executive Vice President, responsible for designing and launching new products for SSgA, including the first ETF, the S&P 500 SPDR. She received her B.A. in Accounting Summa Cum Laude from Boston College and her CPA in Massachusetts. She holds a Masters Professional Director Certification from the American College of Corporate Directors.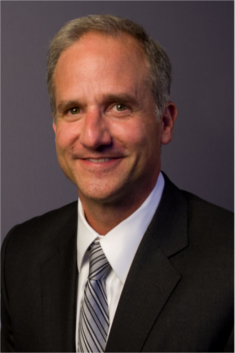 Bryce A. Doty
CFA, Senior Vice President, Senior Fixed Income Manager, Sit Investment Associates
Bryce leads the Taxable Fixed Income team for Sit Investment Associates and has 25 years of investment management experience. Bryce is responsible for overseeing a Fixed Income investment team and process. He also manages fixed income portfolios for institutional clients and other investment pools. In addition, Bryce works with clients and industry experts in the development of new investment strategies focused on specific needs and opportunities in the marketplace. This effort has most recently resulted in the "Rising Rates" strategy focused on preserving principal and earning a positive return during periods of rising interest rates. Bryce earned a B.A in Business Management from Hamline University and an MBA for the University of Minnesota Carlson School of Business.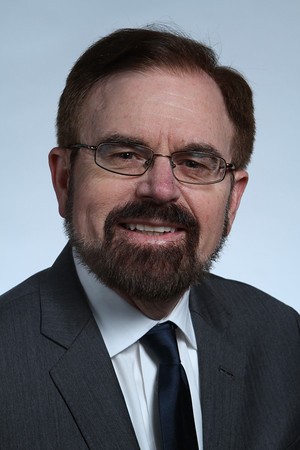 Tom Goodwin, PhD
Senior Research Director, FTSE Russell Indexes
PhD. in Economics, University of California, Davis
Tom Goodwin is Senior Research Director for FTSE Russell. Based in New York, he has recently focused on "smart beta" indexes and speaks on this and other index topics at conferences and media events. He is the author of numerous white papers on investing and benchmarking with FTSE Russell Indexes, including a comprehensive guidebook on the range of smart beta indexes and their uses in client portfolios. Tom is a financial economist with more than 15 years experience developing research and solutions for asset owners. His areas of focus have included capital markets research, asset allocation, factor allocation, forecasting, performance measurement, and risk budgeting. Holder of both US and UK passports, Tom served as Head of Capital Markets research in London as well as many other roles within Russell Investments, including Director of Portfolio Strategies. Tom has also held the position of Chief Economist for King County in Seattle, Washington.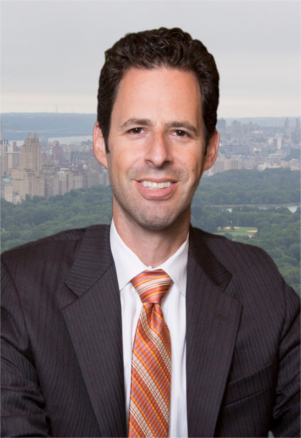 Joseph Halpern
Exceed Investments, Founder and CEO
Mr. Halpern founded Exceed in 2013 to offer structured investments with a level of standardization and efficiency unavailable in the market today. The firm launched a family of structured indexes in partnership with Nasdaq in September 2014 and an associated mutual fund in April 2015. Over a 20 year financial career, Mr. Halpern has structured, priced and traded billions of dollars in structured products, exotic derivatives and listed vanilla options in addition to managing trading groups, supervising risk management and participating in executive level, firm-wide strategic initiatives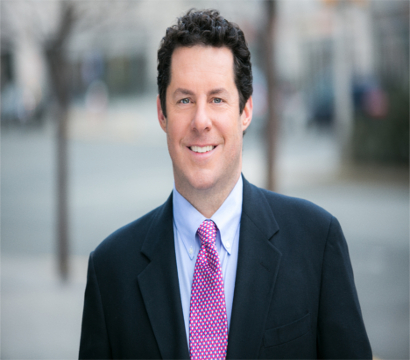 Chris Hempstead
Head of ETF Sales, KCG
Chris Hempstead is Head of ETF Sales for KCG, a leading independent securities firm addressing trading needs across asset classes, product types and time zones. The firm combines advanced technology with exceptional client service across market making, agency execution and venues.

Prior to joining KCG in 2013, Chris served as a key member of the WallachBeth Capital ETF cash desk. Previously, he headed ETF trading at Cowen and Company and was a Managing Director for Van Der Moolen Capital Markets. Chris began his career as a specialist on the floor of the American Stock Exchange. He received a BBA in Finance from Saint Bonaventure University.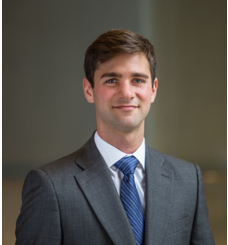 Jay Jacobs
CFA, Director of Research, Global X
Jay Jacobs, CFA is the director of research at Global X Funds, where he oversees the firm's research team and writes for globalxfunds.com/research, the firm's blog featuring insights and education on the markets and ETFs. Prior to joining Global X, Jacobs was a business analyst at the New York Stock Exchange, helping ETF issuers list hundreds of funds on the Arca trading platform. He received his B.A. in international studies from Emory University and studied international relations at the London School of Economics.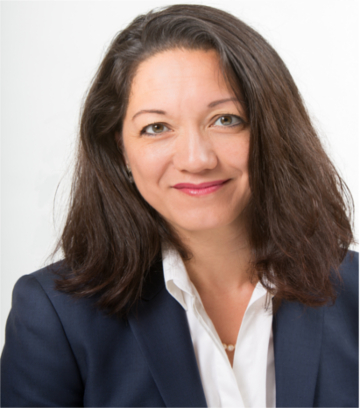 Danielle K. Jarnot
Vice President, Institutional Sales, Aqua
Aqua Securities names Danielle Jarnot, Vice President Institutional Sales and Trading. In this role she is involved in business development and the growth of Aqua's platform and block trading business.
Ms. Jarnot spent over 10 years in buy side asset management roles including analytics, equities and convertible bond trading with GIC Asset Management and MSD Capital, L.P. Danielle is actively engaged in the investment community as a member of the Securities Traders Association of New York, Market Technicians Association, Financial Women's Association and Women in ETFs. Ms. Jarnot holds a B.S. in Business, Management and Economics concentrated in Information Systems from State University of New York Empire College.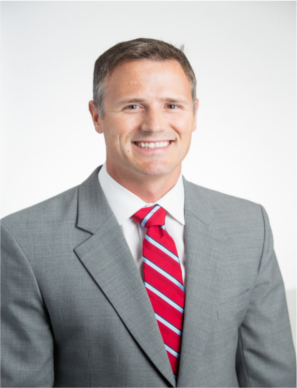 Christopher Johnson
Vice President, Americas-ETF Sales
Chris is responsible for leading a globally integrated ETF sales trading function for Macquarie's securities business in the Americas. The global team is composed of ETF sales traders and position traders located in New York, London, and Hong Kong who draw on the firm's global reach and regional expertise to deliver actionable market intelligence, product and market structure insights; and tailored execution for clients. Chris has been in financial services for 18 years and has spent time on both the buy-and sell-side with Vanguard, Knight Capital, Cantor Fitzgerald, and Macquarie.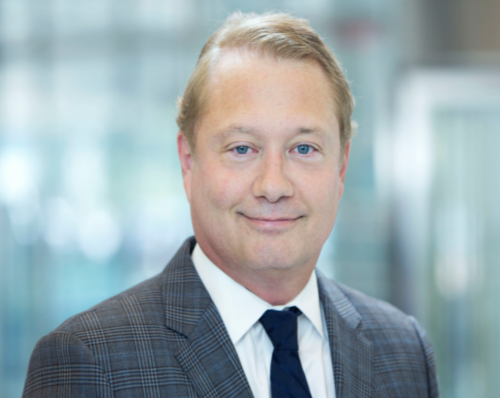 Rod Jones
Head of North America, STOXX
Rod Jones is head of North America. In this role, he is responsible for the firm's operations and business development efforts. Rod previously worked at MSCI Barra heading the hedge fund and broker dealer client coverage teams in the United States. Prior to Barra, Rod spent 8 years at Frank Russell Company (Russell Investment Group) in various analyst roles including Russell's US consulting practice. Rod holds a B.A. degree in Economics from Whitman College.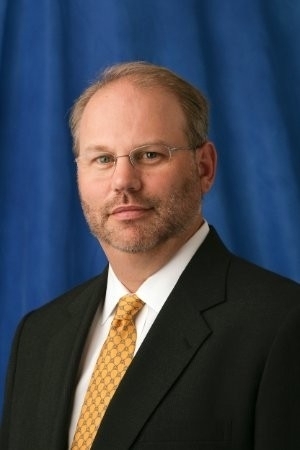 Richard Keary
Principal/Founder, Global ETF Advisors, LLC
Richard Keary, Principal/Founder of Global ETF Advisors, has over 25 years of experience in the financial services industry as a stock exchange executive, institutional block trader, and independent management consultant. Mr. Keary created Global ETF Advisors in March of 2009 to promote the growth of ETFs globally and to provide services to various businesses and entrepreneurs looking to create financial product-based entities. Global ETF Advisors maintains a diverse client base that includes stock exchanges, investment managers, indexers and entrepreneurial start-ups.

Prior to launching Global ETF Advisors, Mr. Keary was Managing Director of Capital Markets where he built NASDAQ's ETF listing business. He was responsible for all aspects of the listing process for ETFs and provided trading, marketing, regulatory and distribution expertise. Prior to joining NASDAQ, Richard was SVP and Head of Trading for Ladenburg Thalmann in New York. Earlier in his career, he held various positions as an equity block trader and institutional sales trader.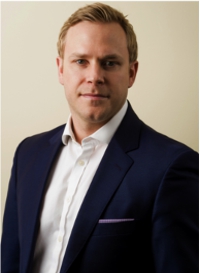 Kevin Kelly
Managing Partner and Chief Investment Officer, Recon Capital Partners
Mr. Kelly oversees all research and investment strategies. Mr. Kelly also serves as the Portfolio Manager for QYLD, DAX, and UK ETFs. Mr. Kelly served as a Portfolio Manager for a hedge fund from 2008-2011 where he focused on equities and derivatives. Mr. Kelly also previously worked for Goldman, Sachs & Co. in San Francisco and at Deutsche Bank on its US Private Placement's Debt Team in London. Mr. Kelly received a Bachelor of Science Degree in Finance, Summa Cum Laude, from the W.P. Carey School of Business and the Barrett Honors College at Arizona State University.


Brian King
Director of ETP Listings, NYSE
Brian King joined the NYSE in February 2016 as a Director of ETP Listings. Previously, he spent nine years at the Bats exchange holding several key roles including being responsible for creating, developing and leading the ETP listings business. King earned his undergraduate degree from Florida State University.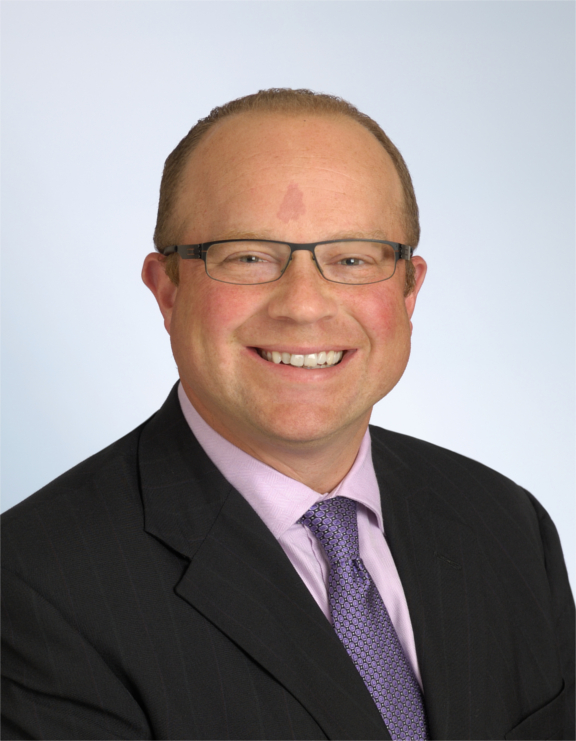 Dodd Kittsley
CFA, Director, Head of ETF Strategy & National Accounts, DEAWM DISTRIBUTORS, INC., DEUTSCHE ASSET & WEALTH MANAGEMENT
Dodd Kittsley, is the Head of ETF Strategy in the Americas for Deutshe Asset Management, responsible for driving the firm's thought leadership strategy and delivering investment insight to clients, the press and investing public. Prior to joining the firm, he was the Global Head of ETP Research for BlackRock and Head of Due Diligence for iShares. At Barclays Global Investors (BGI), he was responsible for providing customized portfolio solutions and product analytics to financial intermediaries and was Director of Sales Strategy, leading a team that created and delivered ETP product and industry related insights. Mr. Kittsley has also held research and fund due diligence positions at State Street Global Advisors and Morgan Stanley. He has published extensively and is a frequent speaker at industry conferences and in the media.
Mr. Kittsley earned a B.A. degree from the Hamilton College and a Masters degree from University of Houston. He holds various U.S. securities licenses and serves on the MMI ETF Committee as well as FINRA's continuing education committee. He received the Chartered Financial Analyst (CFA®) designation and is a member of CFA®Institute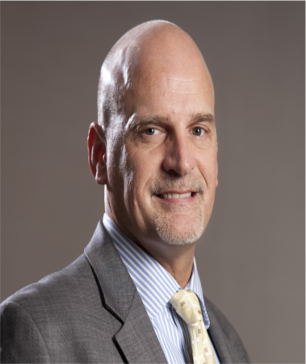 Mike McGlone
MCGLONE ADVISORS LLC
Mike McGlone has over 25 years of experience in the financial industry. Mike got his start in the financial markets on the Chicago Board of Trade in the 1980's and is currently heading McGlone Advisors and consulting for Lehman Holdings. Most recently, Mike was head of US Research and Strategy at ETF Securities, focusing on the precious metals. Prior to joining ETF Securities, Mike was the Head of Commodities at S&P indices where he led the development and oversight of the S&P Goldman Sachs Commodity Index (GSCI). Mike is a guest on various media outlets including CNBC, Fox Business News, Bloomberg and Kitco. Mike holds a MBA from DePaul University in Chicago, a BS and BA from Illinois State University and is a Certified Financial Analyst charter holder and Certified Financial Risk Manager.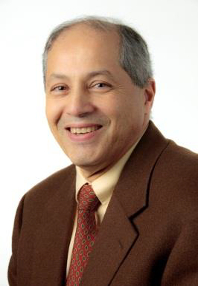 A. Seddik Meziani
Ph. D, Professor of Economics and Finance, MONTCLAIR STATE UNIVERSITY and Author
Seddik Meziani is a tenured professor of finance at Montclair State University, NJ, former chair of the Department of Economics, Finance, and Real Estate, and the Soliciting Editor of The Journal of Index Investing. He received a PhD from Rensselaer Polytechnic Institute and an MBA from New York University. His expertise covers exchange-traded funds, micro-and small-caps and emerging/frontier markets. He is extensively published in both academic and practitioner journals and has given numerous presentations and workshops on a variety of topics related to his research interests at national and international conferences. He is the author of two ETF books: Exchange-Traded Funds as an Investment Option (Palgrave-Macmillan/November 2005) and Exchange-Traded Funds: Conceptual and Practical Investment Approaches (Risk Books/July 2009). He is currently completing another ETF book, Exchange-Traded Funds: Investment Practices and Tactical Approaches, slated for release by Palgrave-Macmillan in May 2016. His extensive work on ETFs was acknowledged on a worldwide list of "Seventeen ETF Friendly Professors" compiled by Yahoo Finance.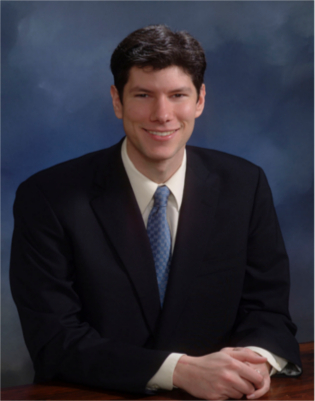 Robert Michaud
Chief Investment Officer, New Frontier
Robert Michaud is the co-holder of four U.S. patents in portfolio optimization and asset management, and is the Chief Investment Officer at New Frontier. He holds a Masters in Mathematics from Boston University and pursued a Ph.D. in finance from the Anderson School of Management at the University of California, Los Angeles before joining New Frontier. His research interests include asset allocation, portfolio theory, risk models, empirical asset pricing, and international finance. He is co-author of Efficient Asset Management: A Practical Guide to Stock Portfolio Optimization and Asset Allocation, 2nd ed. (Oxford University Press, 2008) and research articles in refereed journals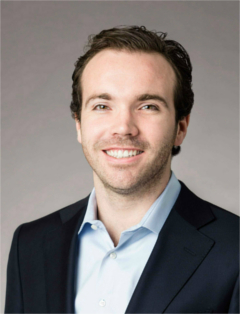 Maarten van den Muijsenberg
Head of Trading at Flow Traders US
Maarten van den Muijsenberg is the head of trading at Flow Traders US. Hailing from the Netherlands, he began with Flow Traders Amsterdam in 2009 and joined the New York office in 2012, becoming a Managing Director last May. He is a graduate of the University of Groningen with a master's degree in Information Technology.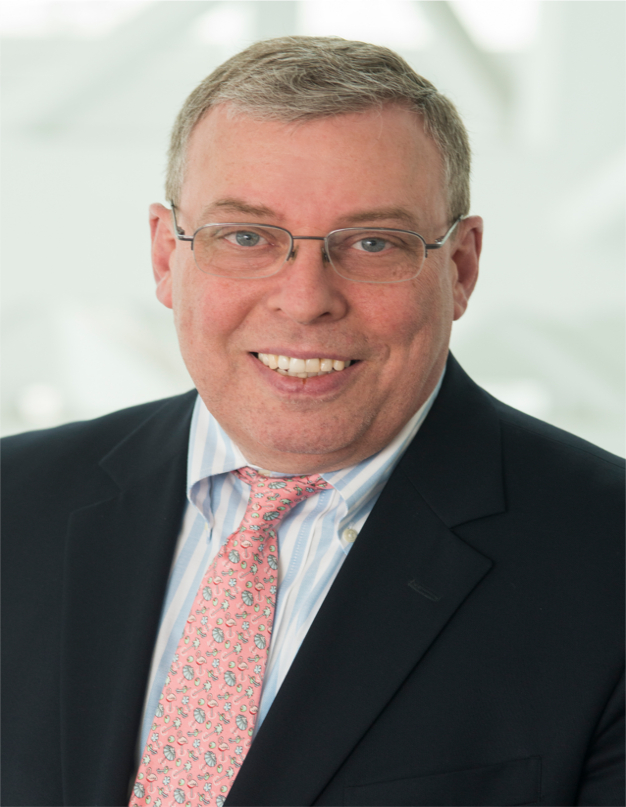 Andrew Pfeifer,
Relationship Executive, BNY MELLON
Andrew is a senior relationship executive in the Structured Products Group at BNY Mellon focusing on ETF clients. In this role, Andrew harnesses the Bank's resources to insure our clients receive the best solutions to meet their strategic success goals on an ongoing basis.
With over 25 years of financial services experience, Andrew spent most of his career supporting buy side firms and managing key relationships in the investment manager community. Prior to joining BNY Mellon in 1996, Andrew held various management positions at Banker's Trust Company, Chase Manhattan Bank, and Merrill Lynch. Andrew is a graduate of St. John's University and received a Bachelor of Science degree in Finance.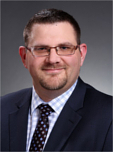 Phil Nanof
ETF Product Specialist, State Street Global Services
Phil Nanof is a vice president of State Street Global Services and ETF product specialist. In this position, he is responsible for enhancing State Street's ETF servicing capabilities through new product development, assisting with the onboarding of new clients and providing market intelligence and ETF education. Phil has over 12 years of experience in the exchange-traded funds industry. Prior to rejoining State Street in 2014, Phil was vice president of ETF client service at JP Morgan Chase, responsible for coordinating ETF service delivery across the organization. Previous to this, Phil was vice president of ETF management and operations at Fidelity Investments, where he designed the ETF operations and third-party service provider oversight model for the mid and back office. Phil began his financial services career at State Street in 2003 and held various management positions in the ETF servicing team from 2005-2011.


Thomas O'Donnell,
Managing Director, ETF Client Service Management Team, BNY Mellon
Tom joined BNYM in July 2013 as the leader of the Client Service Team. Tom and his team work with clients to coordinate new ETF launches. His team is also the primary contact for clients and serves as their advocate within BNYM on a day to day basis.


Stefano Pasquali
Head of Liquidity Research, Regulatory & Accounting Products, Bloomberg, LP
Stefano Pasquali oversees product development and research for Bloomberg's liquidity and systemic risk solution. His team designs and implements models that use Bloomberg's comprehensive market data library and machine-learning techniques to estimate liquidity and risk across different asset classes with particular focus in OTC markets.
Stefano has more than 15 years of experience examining and implementing innovative approaches to calculating risk and market impact. He regularly speaks at industry events about the complexity and challenges of liquidity evaluation-particularly in the OTC marketplace. His approach to risk and liquidity evaluation is strongly influenced by his 20 years of experience working with big data, data mining, machine learning and data base management.

Stefano joined Bloomberg in 2009 as a quantitative analyst/specialist supporting Bloomberg Valuation Services (BVAL), an evaluated pricing product. In 2010 Stefano moved on to lead liquidity research for Bloomberg's Pricing Services, which conducts fixed income market liquidity research and calibrates financial models for measuring risk and market impact. Prior to joining Bloomberg, Stefano held senior positions at several European banks and asset management firms where he oversaw risk management, portfolio risk analysis, model development and risk management committees. Stefano built a risk management process for a global asset management firm with 100 Billion+ AUM involving projects from data acquisition and normalization to model development and portfolio management support. Before his career in finance, Stefano was a researcher in physics focusing on Theoretical and Computational Physics (in particular Monte Carlo Simulation, Solid State physics, Environment Science, Acoustic Optimization). Originally from Carrara, Italy, Stefano is a graduate of Parma University and holds master degree in Theoretical Physics, as well as research fellowships in Computational Physics at Parma University and Reading University (UK).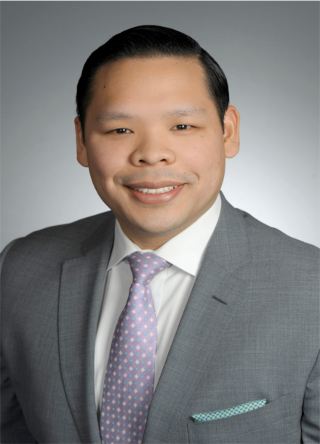 Kevin Rusli
Lawyer, BLAKE, CASSELS & GRAYDON LLP
Kevin acts on behalf of several exchange traded funds, closed-end funds and mutual funds in connection with numerous public offerings, mergers, conversions and re-openings. He also regularly provides legal and consulting advice regarding the regulation and registration of investment fund managers, portfolio advisers and dealers, and has considerable experience in structuring and implementing new asset management platforms in Canada for both domestic and international investment fund providers. Kevin is engaged in the regulatory changes and development of the mutual fund and ETF industry and currently sits as a member of the Policy Committee and Media and Public Relations Committee of the Canadian ETF Association.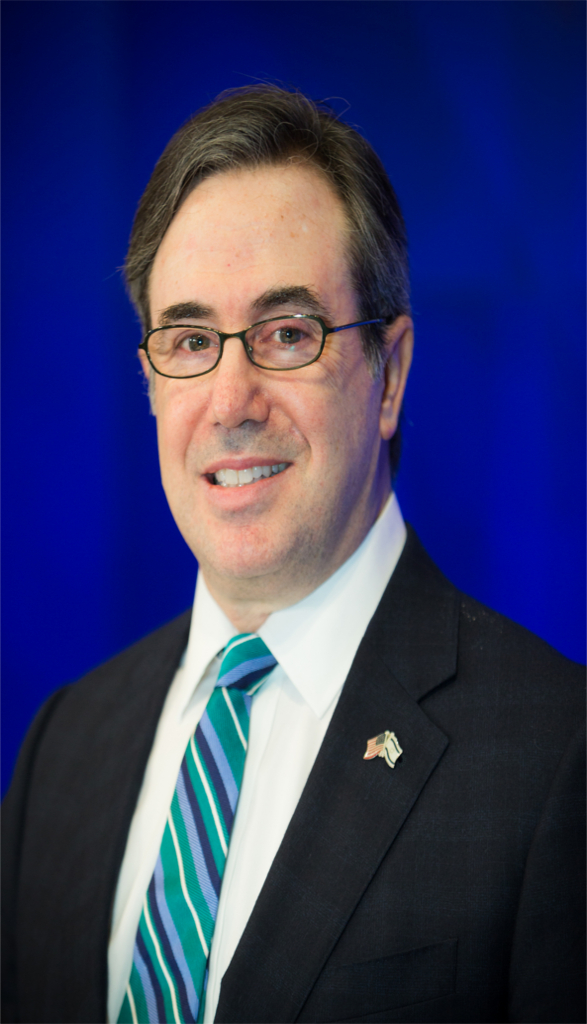 Steven Schoenfeld
Bluestar Global Investors LLC
Steven Schoenfeld is the founder of BlueStar Indexes®, which developed and maintains the BIGI® and TA-BIGITechTM benchmarks for Israeli Global Equities. BIGI® is tracked by the NYSE-listed ISRA ETF. TA-BIGITechTM is calculated by BlueStar in cooperation with the Tel Aviv Stock Exchange, and is tracked by the Nasdaq-listed ITEQ Israel Technology ETF. Steven is a 32-year veteran of the investment management industry, having served in senior fiduciary positions at Northern Trust, and at Barclays Global Investors. Steven was the Editor of Active Index Investing (Wiley Finance-2004) and co-founded the ETF.com website in 2002.

Robert Tull
ROBERT TULL AND COMPANY
Robert Tull, specializes in serving as a consultant to multiple entities within the financial services community. Bob recently has consulted for new ETF issuers in passive and active ETFs. Bob also complete consulting and due diligence examinations for the Philippine market prior to the launch of their first domestic ETF in December 2013. Bob's spearheaded the development of the first full'40 Act ETFs in the U.S. market which were later rebranded iShares. Bob has been at the forefront of commodity benchmark ETF, MacroShares, and factor benchmark ETFs called FactorShares.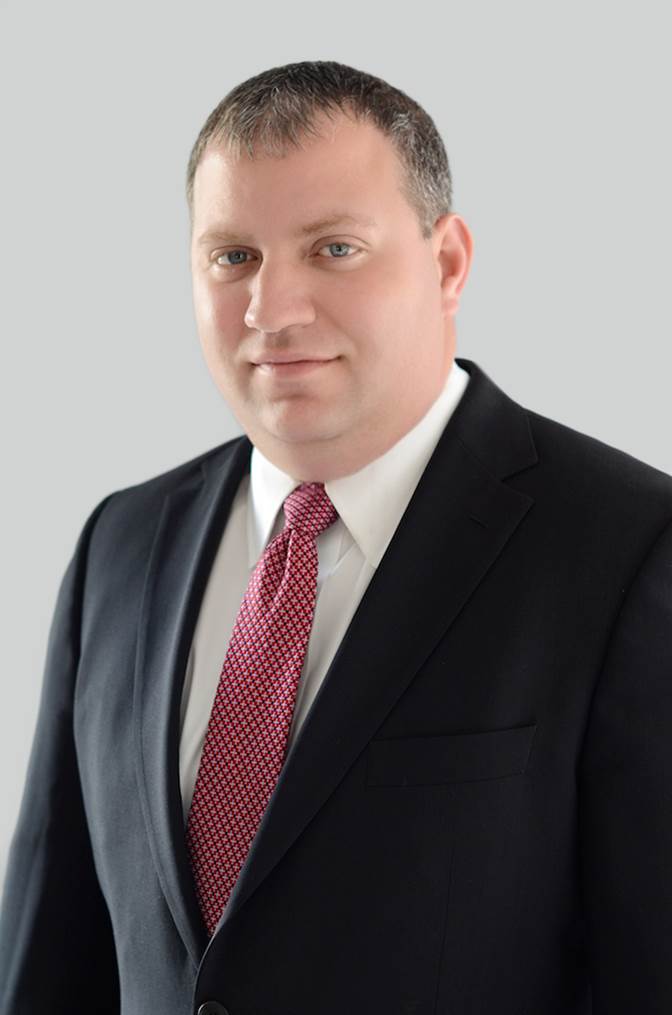 Mike Venuto
CIO, Toroso Investments
Michael J. Venuto is a Managing Director of Tidal Growth Consultants as well as Co-Founder and Chief Investment Officer of Toroso Investments, LLC. His most recent position was Head of Investments at Global X Funds where Michael provided portfolio optimization services to institutional clients. Previously he was Senior Vice President at Horizon Kinetics where his responsibilities included new business development, investment strategy, client and strategic initiatives. Michael was instrumental in the establishment of multiple strategic investments and partnerships related to ETFs, Exchanges and Indexation. In 2014, Michael was chosen as one the ETF.COM All Stars for his research and is often quoted as an ETF expert in publications such as Reuters and Barron's. Michael Venuto studied Philosophy and Religion at NC State University and is an avid Chess player.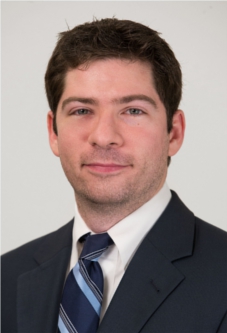 Corey Villani
International Securities Exchange, Senior Product Development Specialist
Corey is a Senior Product Development Specialist at the ISE, responsible for design and development of derivative products and indexes as well as evaluating ETP financing opportunities. Corey joined the ISE in 2006, and has held positions in the Technology and Market Operations division. He received his BA from Cornell University.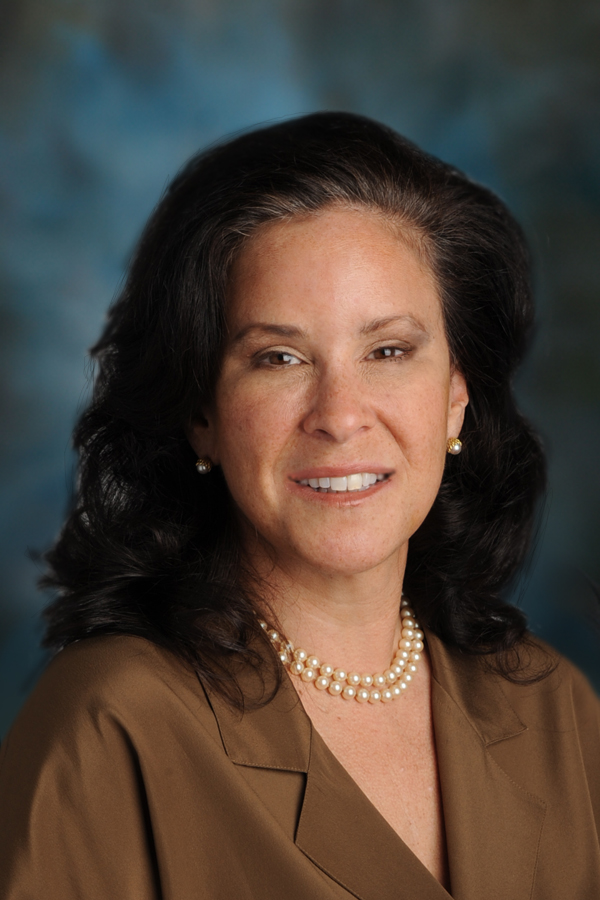 Kelly Westfall
Director, Financial Services O'Connor Davies, LLP
Kelly Westfall, CPA, CFA is a Director of O'Connor Davies Financial Services Group specializing in investment manager/fund due diligence, risk management, performance reporting and allocation recommendations as well as other types of specialized investment analysis. She has extensive experience in the United States and Europe conducting due diligence and consulting on portfolio allocations to investment managers, alternative investments, public funds and other complex investment products and advises on their use in the design and implementation of investment strategies. Her client base includes large institutional and high wealth investors with large, highly complex, investment portfolios such as multi-billion dollar foundations, pensions, family offices, endowments, and not-for-profit investors. Kelly also maintains oversight of the performance and risk reporting to several of the largest Foundations in the United States.

Professional Affiliations
Member, CFA Institute Member, the New York Society of Securities Analysts Member, the Yale Club of New York City

Education
The Ohio State University, Bachelor of Science in Business Administration, Accounting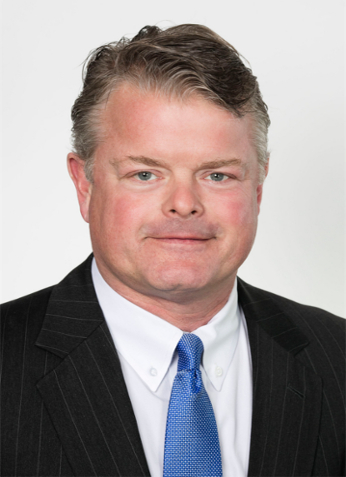 Rowland O. Wilhelm, Jr.
Vice President, Director of Marketing and Sales Reaves Asset Management
Rowland Wilhelm joined Reaves Asset Management in 1993. Mr. Wilhelm is responsible for the firm's marketing and sales efforts to both institutional accounts and retail platforms. Rowland was the Head Trader for the firm and has more than 13 years of experience as an equity trader. Rowland graduated from Phi Beta Kappa, Rutgers College, and was previously a member of the United States Navy Nuclear Power Program.