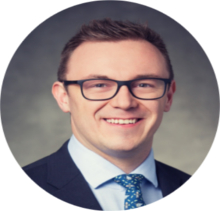 Gabor Gurbacs
Director, Digital Asset Strategy, VANECK
Responsible for managing VanEck's digital asset initiatives, including investment, technology, and regulatory matters. Built first industry standard digital asset indices. Architected and filed for first futures-based bitcoin ETF. Pioneered and leading digital asset investing and market structure discussions with U.S. and global regulators (such as SEC, CFTC and BaFin). Joined VanEck in 2014. Previously member of the ETF product management team.
Prior to joining VanEck, held several finance research positions at Massachusetts Institute of Technology, Harvard College, and Williams College. Gabor has also served as CEO of Archeo World Hungary, a successful archaeology company in Central Europe. In his free time, Gabor likes to solve discrete mathematics problems, plays StarCraft competitively and is an ardent fan of Pittsburgh Pirates Baseball.