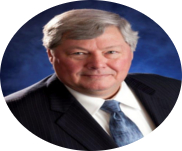 Robert Tull
President, ProcureAM, LLC.
Bob Tull is one of the founders of ProcureAM, LLC. Prior to ProcureAM, Bob was the owner and primary consultant of Robert Tull & Company. Bob is a well-recognized expert in the ETF market since 1993 consulting to issuers and governments on ETF infrastructure support. He is a named inventor on multiple security patents involving exchange-traded products, and he has been influential in successfully presenting innovative registration requests for ETFs to the SEC since 1994. Bob has been instrumental in getting several ETF issuers to be first-to-market with a new product strategies or structures.

Bob has played a leading role in the design and development of over 400 exchange traded products in the U.S., Europe and Pacific Rim. He has advised or led the launch of ETFs that are among the largest and most well-known brands, including iShares (WEBS), PowerShares, Deutsche Bank, WisdomTree, MacroMarkets, Van Eck, Claymore and First Trust.