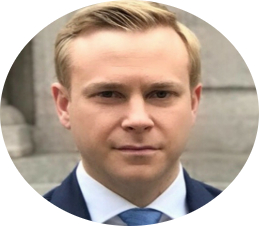 Kevin R. Kelly
Co-Founder, CEO & Managing Partner, BENCHMARK INVESTMENTS
Mr. Kelly responsibilities include the development and implementation of real estate, equity, and option investment strategies establishing firm investment policy for portfolio construction. He is also responsible for the integration of both global macro and market valuation into a well-defined investment view, rationale, and strategy for portfolio construction. Mr. Kelly conducts research, assesses information, and establishes views on equities broadly and on sector, industry and securities specifically to determine appropriate actions to take to achieve strong risk-adjusted investment results.
Mr. Kelly's thought leadership on markets can be found throughout media outlets including weekly on Fox Business as well as Options Insight on Bloomberg TV. Other media platforms include the Wall Street Journal, Reuters, CNBC, Cheddar, the New York Times, and Barron's.
Previously, Kevin Kelly founded Recon Capital Partners where he served as the Chief Investment Officer, Managing Partner and Portfolio Manager of affiliated funds including a long / short REIT hedge fund, domestic and international portfolios including DAX Germany, and the FTSE 100. At Recon Capital, Mr. Kelly led initial public offering of the Eagle Growth and Income (NYSE: EGIF) closed end fund after creating a custom options strategy for the portfolio as well as building their successful ETF (exchange traded fund) franchise which was later sold. Kevin Kelly previously worked for Goldman Sachs in the investment management division and Deutsche Bank's debt capital markets group.
Kevin R. Kelly received a Bachelor of Science Degree in Finance, Summa Cum Laude, from the W.P. Carey School of Business and Barrett, the Honors College at Arizona State University.