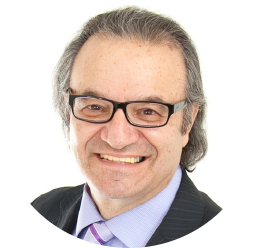 Joseph S. Rizzello
Chairman, NEW SQUARE CAPITAL
Joseph S. Rizzello is Chairman at NewSquare Capital providing input and expertise on all key issues impacting their business model.
Mr. Rizzello was most recently the Chief Executive Officer of National Stock Exchange, Inc. (NSX) and Chair-man of the Board of NSX Holdings, Inc. Mr. Rizzello was elected Chairman of NSX Holdings in September 2006, and appointed CEO of NSX in October 2006.
In 2004, Mr. Rizzello was a co-founder and Partner of Mind Capital, a consulting firm that provided expert advisory services regarding market structure, product development, and strategic direction to leading finan-cial service firms and Exchanges. Prior to creating Mind Capital, Mr. Rizzello was named Managing Director of Pershing LLC, a leading global provider of securities processing and investment-related products and services, and President of Pershing Trading Company, LP (PTC). Mr. Rizzello was also a select member of Pershing's Executive Committee.
Prior to joining Pershing, Mr. Rizzello was a Principal in charge of Vanguard Brokerage Services (VBS), the bro-kerage arm of The Vanguard Group.
Mr. Rizzello has spent the majority of his career as a senior executive in the securities and financial services arena, and is a frequent speaker at industry conferences and seminars, as well as at universities and business schools around the world. He has also been an adjunct professor for Temple University. Earlier in his career, Mr. Rizzello was Executive Vice President of Marketing, Business and New Product Devel-opment at the Philadelphia Stock Exchange (PHLX), as well as President of the Philadelphia Board of Trade, PHLX's futures subsidiary. While at the PHLX, Mr. Rizzello spearheaded the overall marketing efforts of PHLX's equities, equity options, and sectors index options and was a co-creator of PHLX's very successful cur-rency options program. While in charge of Marketing and New Product Development at the PHLX, he played a central role in the creation and launch of the forerunner to Exchange Traded Funds (ETFs) when they intro-duced Cash Index Participations.
Mr. Rizzello is a 1982 graduate of the prestigious Wharton Executive Education Program/Securities Industry Institute which is the longest running executive education program in the country. Mr. Rizzello served as a board member of the Community College of Philadelphia Foundation, the Advisory Board of the Creative Financial Group located in Newtown Square, Pennsylvania, the Board of Directors of the National Futures Association (NFA), International Visitors Council, Temple University's Business Curricu-lum Advisory Board, and the Philadelphia chapter of the Pennsylvania Partnership on Economic Education.