Speakers 13th Annual Global ETF Awards©Workshop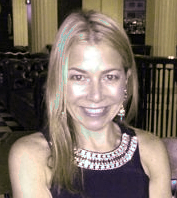 Julie Abbett
Executive Director, J.P. Morgan
Julie focuses on the J.P. Morgan's ETF execution sales model through strategic partnerships within the ETF market.

Julie joined J.P. Morgan from Deutsche Bank where she headed up the ETF execution Sales effort covering the RIAs, ETF Portfolio Managers, and traditional asset manager clients.

Prior to Deutsche Bank, Julie was Senior Vice President and Head of Portfolio Management at IndexIQ managing a suite of liquid alternative exchange traded funds.

Before IndexIQ, Julie was a Quantitative Equity Portfolio Manager at Deutsche Asset Management (DeAM)/DB Advisors for over 9 years.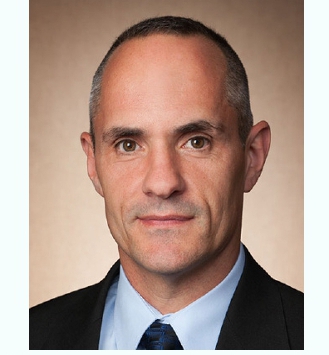 Mike Castino
Senior Vice President, U.S. Bancorp Fund Services, LLC
Mike Castino serves as business development officer for Exchange Traded Products at US Bancorp Fund Services and serves as Chairman and Interested Trustee for ETF Series Solutions (ESS) US Bank's ETP multiple series trust.
Mr. Castino joined U.S. Bancorp Fund Services in 2013 with more than 20 years of business development, relationship management, marketing, managerial experience, and futures/equity trading experience. Prior to joining U.S. Bancorp Fund Services, Mr. Castino worked for Zacks Investment Management as managing director of the Index Services Division. He also held the position of vice president of Institutional Sales for Claymore ETFs (now Guggenheim Funds) and was senior floor trader at the Chicago Mercantile Exchange for a major Wall Street trading firm.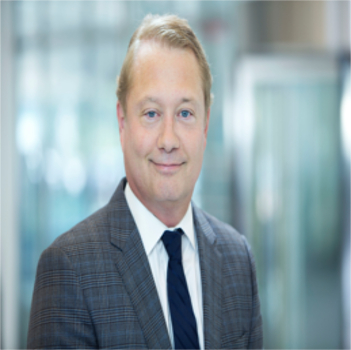 Rod Jones
Head of North America, STOXX
Rod Jones is head of North America. In this role, he is responsible for the firm's operations and business development efforts. Rod previously worked at MSCI Barra heading the hedge fund and broker dealer client coverage teams in the United States. Prior to Barra, Rod spent 8 years at Frank Russell Company (Russell Investment Group) in various analyst roles including Russell's US consulting practice. Rod has extensive business management expertise related to index products, ETFs, funds, notes and other product structures. He also has extensive expertise developing index ideas and helping clients implement them. Finally, Rod is proficient in risk management and quantitative methods and their application to the investment process. Rod holds a B.A. degree in Economics from Whitman College.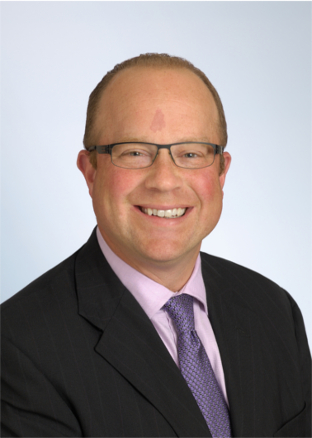 Dodd Kittsley
CFA, Director, DAVIS ADVISORS
Dodd Kittsley is the Director of ETF Strategy at Davis Advisors, an independent, employee-owned investment management firm founded in 1969. He is currently focused on the development of Davis transparent actively managed ETFs.

Dodd was previously Head of ETF Strategy for Deutsche Asset Management, the Global Head of ETP Research for BlackRock and Head of Due Diligence for iShares. At Barclays Global Investors, he was responsible for providing thought leadership to financial intermediaries and was Director of Sales Strategy, leading a team that created and delivered ETP product and industry related insights. Mr. Kittsley has also held research and fund due diligence positions at State Street Global Advisors and Morgan Stanley. He has published extensively and is a frequent speaker at industry conferences and in the media.

Mr. Kittsley earned a B.A. degree from the Hamilton College and a Masters degree from University of Houston. He holds various U.S. securities licenses and serves on the MMI ETF Committee as well as FINRA's continuing education committee. He received the Chartered Financial Analyst (CFA@) designation and is a member of CFA@ Institute.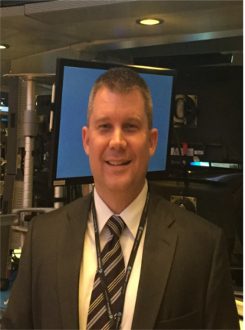 Michael Krause
President, AltaVista Research
Mr. Krause founded AltaVista Research in early 2004 specializing in the analysis of Exchange Traded Funds (ETFs). AltaVista has grown into a FinTech firm providing data, software and research reports to broker/dealers, issuers, financial advisors and research shops covering both equity and fixed income products. The firm's fundamentally-driven approach draws heavily on Mr. Krause's years of experience prior to founding AltaVista as an investment analyst and index specialist at major buy- and sell-side institutions.

Having lived and worked in Asia for six years, he speaks Japanese and Chinese. He is also a frequent contributor to broadcast and print media, an avid traveler and lousy golfer.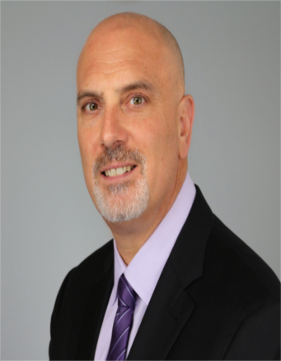 Samuel Masucci
CEO & Founder, ETF Managers Group
Mr. Masucci has more than 25 years experience in investment banking, structured product development, sales and trading. He has held senior positions at Bear Stearns, UBS, SBC Warburg, and Merrill Lynch and has a proven track record of creating, building and managing businesses for the issuance, sales and trading of: ETFs, index products, commodity products, hedge funds, ABS, and OTC structured products in the U.S. and Europe. He has significant experience in asset management product sales to institutional investors including pension funds, consultants, insurance companies and hedge funds as well as to broker dealer networks and RIAs.

Select ETF Industry Achievements:

Co-founded and led MacroMarkets LLC, and innovative ETF and financial products firm
Managed over $1.7B in assets through the first "paired" ETF products
Developed the S&P-Case/Shiller home price index for the creation of housing risk management products
Awarded 11 financial product patents
Received William F. Sharpe Achievement award for most innovative benchmark index
Awarded 2008 Time Magazine best invention for U.S. housing ETF
Multiple guest speaker appearances of CNBC for Fox Business
Significant print media coverage for ETF and Index achievements including: Fortune Magazine, Index Universe, NY Time Magazine, ETF trends and Bloomberg Magazine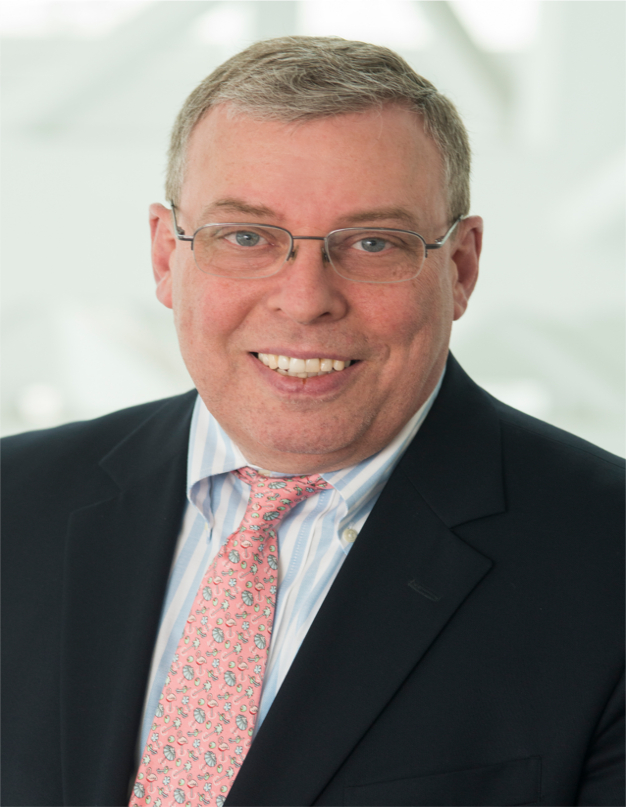 Andrew Pfeifer
Relationship Executive, BNY MELLON
Andrew is a senior relationship executive in the Structured Products Group at BNY Mellon focusing on ETF clients. In this role, Andrew harnesses the Bank's resources to insure our clients receive the best solutions to meet their strategic success goals on an ongoing basis.
With over 25 years of financial services experience, Andrew spent most of his career supporting buy side firms and managing key relationships in the investment manager community. Prior to joining BNY Mellon in 1996, Andrew held various management positions at Banker's Trust Company, Chase Manhattan Bank, and Merrill Lynch. Andrew is a graduate of St. John's University and received a Bachelor of Science degree in Finance.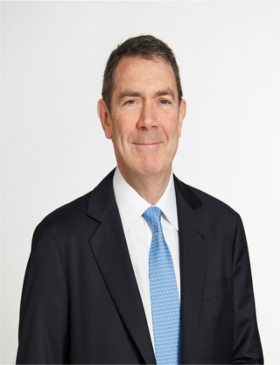 Rory Riggs
CEO, Founder SYNTAX
Rory Riggs is the CEO and Founder of Syntax Indices in 2008. Prior to founding Syntax and its parent, Locus Analytics, Rory has been involved in the creation and development of many successful companies in healthcare and bio-technology including. He is currently the chairman and co-founder of Royalty Pharma, the largest investor in revenue-producing intellectual property, principally royalty interests in marketed and late-stage development biopharmaceutical products. In addition, Rory is Chairman and co-founder of Cibus, the leader in non-transgenic (non-GMO) gene editing in agriculture. He also served as the president and director of Biomatrix Corporation (NYSE: BXM). Rory received a BA from Middlebury College and an MBA from Columbia University.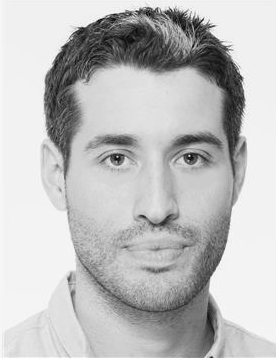 Coen van Sevenhoven
Co-Managing Director and Head of Trading, Flow Traders US LLC
Coen van Sevenhoven is Co-Managing Director and Head of Trading at Flow Traders US LLC. In 2010 he started his career at Flow Traders as a Trader in the Netherlands' headquarters and shortly after moved to Singapore to help build the company's trading presence in Asia. He holds a BS in Business Administration from University of Amsterdam and an MBA in Finance and Investment from Rotterdam School of Management at Erasmus University, Rotterdam.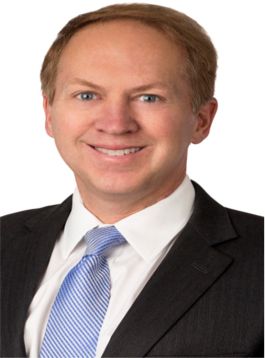 Bibb Strench
Partner, THOMPSON HINE
Bibb is a partner in the Corporate Transactions & Securities practice group. He focuses on exchange-traded funds (ETFs), closed-end funds, mutual funds and investment advisers. Bibb provides advice on regulatory, compliance, entity formation, auditor independence, corporate governance and other issues related to the operation of the aforementioned businesses. He has experience with unique fund structures including funds with alternative investment strategies, faith-based restrictions and multi-tier levels.

Bibb began his career as a staff attorney in the Division of Investment Management of the U.S. Securities and Exchange Commission, where he was principally responsible for granting exemptive orders and responding to no-action and interpretive requests under the Investment Company Act of 1940 and Investment Advisers Act of 1940. He has argued 1940 Act issues in federal and state courts, including the landmark mutual fund independent director case, Yacktman v. Carson, et al, and participated in the development of the Uniform Statutory Trust Entity Act.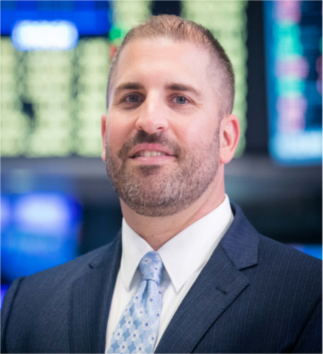 Scott Szever
Director of Exchange Traded Products, New York Stock Exchange
Scott Szever is a Director of Exchange Traded Products at the New York Stock Exchange, where he supports the delivery of customized, full service end-to-end capabilities for ETP and Closed End Fund Issuers. From the moment an asset manager begins developing their product, the team at NYSE can help to drive product and index development, regulatory guidance and legal support, an unparalleled listing day experience, and long term enhancement of product growth and distribution alongside superior market quality and liquidity.

Prior to joining the NYSE, Scott spent 13 years at The Vanguard Group leading various teams across the organization. Scott spent six years within their ETF Capital Markets, supporting the AP/Market Making community, product development and launch of new ETFs in the U.S., and buy side trading and execution. He most recently served as the Equity Product Owner within their Global Investment Operations.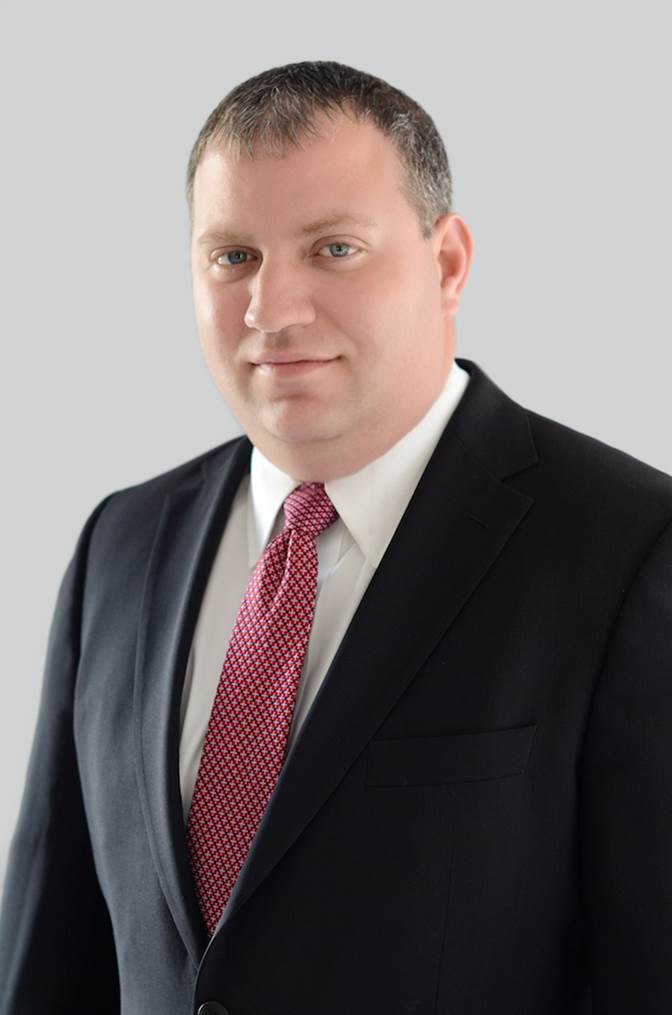 Mike Venuto
CIO, Toroso Investments
Michael J. Venuto is a Managing Director of Tidal Growth Consultants as well as Co-Founder and Chief Investment Officer of Toroso Investments, LLC. His most recent position was Head of Investments at Global X Funds where Michael provided portfolio optimization services to institutional clients. Previously he was Senior Vice President at Horizon Kinetics where his responsibilities included new business development, investment strategy, client and strategic initiatives. Michael was instrumental in the establishment of multiple strategic investments and partnerships related to ETFs, Exchanges and Indexation. In 2014, Michael was chosen as one the ETF.COM All Stars for his research and is often quoted as an ETF expert in publications such as Reuters and Barron's. Michael Venuto studied Philosophy and Religion at NC State University and is an avid Chess player.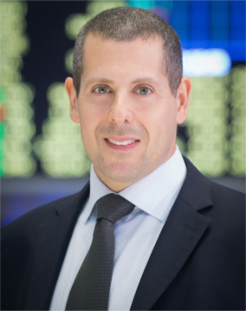 Douglas Yones
ChFC, Head of Exchange Traded Products New York Stock Exchange
Douglas Yones is currently the Head of Exchange Traded Products at the New York Stock Exchange, where he oversees the team responsible for the delivery of customized, full service end-to-end capabilities for ETP and Closed End Fund Issuers. From the moment an asset manager begins developing their product, the team at NYSE can help to drive product and index development, regulatory guidance and legal support, an unparalleled listing day experience, and long term enhancement of product growth and distribution alongside superior market quality and liquidity.

Prior to joining the NYSE, Douglas spent 17 years at The Vanguard Group, most recently as the Head of Domestic Equity Indexing/ETF Product Management. From 2007 through 2015, Douglas worked on the development and launch of numerous ETFs in the U.S., U.K., and Canada. He also spent a number of years in Hong Kong, responsible for the development and launch of the regional ETF business for Vanguard in Asia. Douglas holds the Chartered Financial Consultant (ChFC) designation with the American College, an M.B.A from Villanova University, his undergraduate degree from the Pennsylvania State University, and is a registered General Securities Principal with FINRA.