Speakers 14th Annual Global ETF Awards©Workshop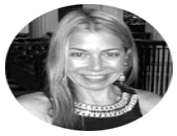 Julie Abbett
Executive Director, JP Morgan Chase & Co.
Julie focuses on building out JPM's ETF execution sales model through strategic partnership with the key clients within the ETF landscape. Prior, Julie was at Deutsche Bank where she headed up the ETF execution Sales effort covering the RIAs, ETF Portfolio Managers and traditional asset manager clients.
Prior to Deutsche Bank, Julie was Senior Vice President and Head of Portfolio Management at IndexIQ running a suite of liquid alternative exchange traded funds. Before IndexIQ, Julie was a Quantitative Equity Portfolio Manager at Deutsche Asset Management (DeAM)/DB Advisors for over 9 years.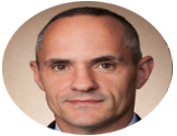 Mike Castino
Senior Vice President, U.S. Bancorp Fund Services, LLC
Mike Castino serves as business development officer for Exchange Traded Products at US Bancorp Fund Services and serves as Chairman and Interested Trustee for ETF Series Solutions (ESS) US Bank's ETP multiple series trust. Mr. Castino joined U.S. Bancorp Fund Services in 2013 with more than 20 years of business development, relationship management, marketing, managerial experience, and futures/equity trading experience. Prior to joining U.S. Bancorp Fund Services, Mr. Castino worked for Zacks Investment Management as managing director of the Index Services Division. He also held the position of vice president of Institutional Sales for Claymore ETFs (now Guggenheim Funds) and was senior floor trader at the Chicago Mercantile Exchange for a major Wall Street trading firm.


Manuel Fajardo
Chief Investment Officer, OCEAN CAPITAL ADVISORS
Manuel was the CEO of Ocean Capital Advisors LLC, a US registered investment advisor, until he stepped back to take the role of CIO/CTO to focus on the creation of complex financial products and to manage the company investment vehicles. While CIO, he created, in collaboration with James B. Rogers, the Cassandra Artificial Intelligence, a highly complex neural network which is currently used to produce new alternative financial indexes and exchange-traded products, including the Rogers AI Global Macro Index which is being used by the BIKR ETF. He was the portfolio manager of the USA Market Stability Fund from March 2017 to June 2018, and he is currently Director of Quadriga Strategies Master-Feeder Fund, a highly proficient investment vehicle of Quadriga Asset Managers SGIIC, the management division of Auriga Global Investors SV, one of the most prominent alternative investment managers in Spain, where he started his career in finance as a currency trader. Apart from this, Manuel is leading innovation efforts in the blockchain space having presented a patent under the name "Stochastic Issuance Allocation Method Towards Achieving Cryptocurrency Price Stability". Prior to establishing the investment advisor, he was the Managing Partner of Ocean Capital Management Ltd., a company that acted as investment manager to various hedge funds and SPVs. During this time, he acted as director and chief hedge fund manager of Proteus Multistrategy Fund, where he lead a team of portfolio managers. Mr. Fajardo specialized in quantitative and technical analysis at the Instituto de Estudios Bursátiles, IEB (Madrid).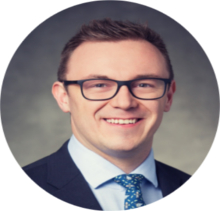 Gabor Gurbacs
Director, Digital Asset Strategy, VANECK
Responsible for managing VanEck's digital asset initiatives, including investment, technology, and regulatory matters. Built first industry standard digital asset indices. Architected and filed for first futures-based bitcoin ETF. Pioneered and leading digital asset investing and market structure discussions with U.S. and global regulators (such as SEC, CFTC and BaFin). Joined VanEck in 2014. Previously member of the ETF product management team.
Prior to joining VanEck, held several finance research positions at Massachusetts Institute of Technology, Harvard College, and Williams College. Gabor has also served as CEO of Archeo World Hungary, a successful archaeology company in Central Europe. In his free time, Gabor likes to solve discrete mathematics problems, plays StarCraft competitively and is an ardent fan of Pittsburgh Pirates Baseball.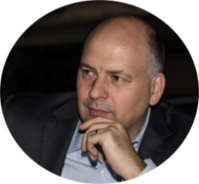 Bernd Henseler
Head of Americas and Managing Director of SOLACTIVE AMERICAS INC.
Based in our Toronto office Bernd joined Solactive in 2017 after six years as Vice President Global Head Channel Management Structured Products at S&P Dow Jones Indices. Before that, he spent over 10 years in leading roles in the structured products space at Morgan Stanley, Deutsche Bank and Sal. Oppenheim in Frankfurt and London. Bernd is a CFA charter holder, and graduated with an MBA and a Dipl. Kaufmann in Business Administration.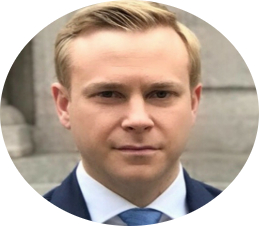 Kevin R. Kelly
Co-Founder, CEO & Managing Partner, BENCHMARK INVESTMENTS
Mr. Kelly responsibilities include the development and implementation of real estate, equity, and option investment strategies establishing firm investment policy for portfolio construction. He is also responsible for the integration of both global macro and market valuation into a well-defined investment view, rationale, and strategy for portfolio construction. Mr. Kelly conducts research, assesses information, and establishes views on equities broadly and on sector, industry and securities specifically to determine appropriate actions to take to achieve strong risk-adjusted investment results.
Mr. Kelly's thought leadership on markets can be found throughout media outlets including weekly on Fox Business as well as Options Insight on Bloomberg TV. Other media platforms include the Wall Street Journal, Reuters, CNBC, Cheddar, the New York Times, and Barron's.
Previously, Kevin Kelly founded Recon Capital Partners where he served as the Chief Investment Officer, Managing Partner and Portfolio Manager of affiliated funds including a long / short REIT hedge fund, domestic and international portfolios including DAX Germany, and the FTSE 100. At Recon Capital, Mr. Kelly led initial public offering of the Eagle Growth and Income (NYSE: EGIF) closed end fund after creating a custom options strategy for the portfolio as well as building their successful ETF (exchange traded fund) franchise which was later sold. Kevin Kelly previously worked for Goldman Sachs in the investment management division and Deutsche Bank's debt capital markets group.
Kevin R. Kelly received a Bachelor of Science Degree in Finance, Summa Cum Laude, from the W.P. Carey School of Business and Barrett, the Honors College at Arizona State University.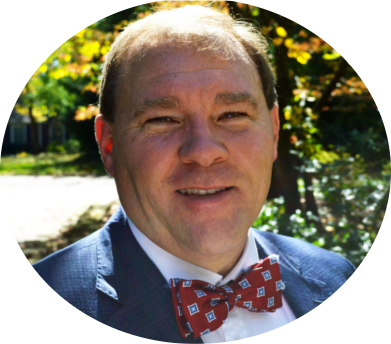 Ralph H Lehman
CFA, CAIA
Ralph Lehman, CFA, CAIA JD/MBA, spent 17 years as a portfolio manager/investment adviser before chronicling the ETF's development. He previously spent nine years mentoring and training college students in a discipleship-focused ministry while spending his summers working in inner-city ministry. An avid reader with interests in a wide-range of history (Greek & Roman, US and Church), finance and law, Ralph and his wife Charlotte live in Knoxville, TN. His book, The Elusive Trade, should be available late January/early February.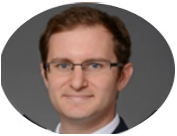 Dani Lipkin
Head of Business Development, ETFs, CEFs, and Structured Notes, Toronto Stock Exchange TMX Group
Dani Lipkin is the Head of Business Development, ETFs, CEFs, and Structured Notes at Toronto Stock Exchange (TSX) with TMX Group. He helps to promote the ETF and CEF industries, through educational and marketing initiatives. Dani also assists existing and new providers in navigating the Canadian landscape. Prior to this role, Dani worked with the TSX Listing group, where he developed investment fund listing requirements and introduced new automated filing procedures for ETF providers. He is also a member of several committees with the Canadian ETF Association.

Dani holds a Bachelor of Management and Organizational Studies in Finance from the University of Western Ontario and an MBA from the University of Toronto.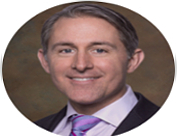 Toby Loftin
Founder, TRILINE INDEX SOLUTIONS
Toby Loftin founded TriLine Index Solutions as an affiliate business to BP Capital Fund Advisors, LLC, which he formed in June 2013. Prior to forming these entities, Mr. Loftin worked alongside T. Boone Pickens at BP Capital LP in 2010 where he served as a member of the Investment Committee of its private hedge funds.
Before joining BP Capital, Mr. Loftin was a partner of SteelPath Fund Advisors and SteelPath Capital Management (formerly Alerian). He also served as Director of Institutional Equity Research Sales with Royal Bank of Canada Capital Markets, where he focused on the energy sector and the MLP asset class.
He earned a Bachelor of Science degree from the U.S. Air Force Academy and a Master of Science-Finance from University of Texas at San Antonio.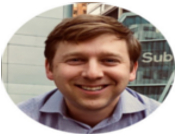 Matt Markiewicz
Managing Director, INNOVATION SHARES
Matt brings over 20 years of financial industry experience to Innovation Shares with 6 ½ years spent at BlackRock as a Director in a sales and strategy role within the iShares ETF business. During his tenure at iShares, the firm launched over 150 ETFs. Prior to BlackRock he had his own consulting venture, Lone Bison Partners, which focused on strategic development opportunities for smaller companies in the U.S. energy industry. Before striking out on his own, Matt was a Managing Director & Partner at VDM Specialists, a NYSE market-making firm, where he was responsible for corporate client relations and trading research. His Wall Street career started at UBS Warburg, initially in equity research, followed by a role in institutional equity sales covering asset manager and hedge fund clients. He graduated from Boston College's Carroll School of Management with a double concentration in Finance and Marketing.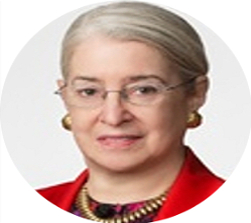 Kathleen Moriarty
Partner, Chapman and Cutler LLP
Kathleen Moriarty is a partner in Chapman's Corporate and Securities Department and a member of the firm's Investment Management Group. She has extensive experience representing investment companies with the creation, structuring, and development of new exchange-traded products (ETPs) and was actively involved in the development of SPDRs, the first US exchange-traded fund (ETF) as well as many other ETFs. Kathleen represents a wide variety of market participants in connection with ETPs as well as commodity-backed derivative securities and non-investment company exchange traded vehicles, such as the US ETFS precious metals trusts. She also advises index providers licensing their financial products to ETPs.
In addition, Kathleen represents US and foreign entities that are developing businesses involved in the virtual currency and blockchain spaces. She also consults with virtual currency businesses, especially with regard to securities law issues. In addition, she advises funds investing in blockchain companies and virtual currencies directly, as well as entities using the blockchain to underpin a variety of uses, such as clearing securities, constructing identification systems for stateless children and establishing repositories for legal data.
Kathleen is regularly quoted in the media about issues relating to ETPs, financial indexes, blockchain, bitcoin, and other virtual currency related matters. She is a frequent speaker at industry conferences and webinars, and has published articles on these topics.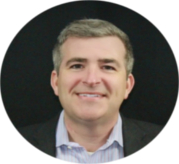 Kevin W. Quigg
Chief Strategist, EXPONENTIAL ETFS
Kevin Quigg is Chief Strategist for Exponential ETFs. In this role he is responsible for expanding the footprint and awareness of Exponential ETFs proprietary strategies to allow investors to access the previously unexploited investment factor of customer satisfaction. Mr. Quigg has previously headed SPDR ETF's Global Sales Strategy, Global Capital Markets, and Institutional ETF Sales Groups, where he was responsible for working with market participants in the primary and secondary markets in the Americas, Europe, Asia, and Australia. Prior to joining SPDR ETFs, he was a Business Development Officer responsible for exchange traded product sales for Barclays Global Investors. Mr. Quigg is a frequent guest in many media outlets including CNN, CNBC, Wall Street Journal, and Yahoo Finance among others. Mr. Quigg is a graduate of the College of the Holy Cross. He holds his FINRA series 6,7,24 and 63 licenses.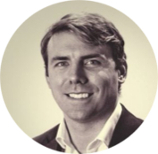 Ryan Radloff
Co-Principal, COINSHARES, CEO, COINSHARES (UK), Director, XBT PROVIDER
Mr. Radloff is Co-Principal at CoinShares, CEO at CoinShares (UK) and a Director at XBT Provider the issuer of the world's first publicly traded Bitcoin and Ether ETPs. As a result, he spends the majority of his time operating at the intersection of professional, traditional investors and the emerging crypto asset class.

Mr. Radloff is Vice Chairman of CryptoUK, a consortium of companies aiming to promote best practices and to work with government and regulators to ensure that the UK benefits from the exciting potential of this international technology.

Prior to CoinShares and Global Advisors, Mr. Radloff served as Managing Director at FiREapps and SageWorks, Inc. two FinTech companies focused on Corporate FX, globally; and Financial Statement Analytics for U.S. Corporations, respectively. He holds a B.A. from Duke University.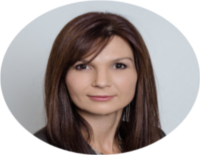 Anita Rausch
Head of Capital Markets, WisdomTree Asset Management
Anita Rausch is the Head of Capital Markets for WisdomTree Asset Management. She is responsible for global senior relationship management with the trading ecosystem, focused on trading firms, broker dealers, asset managers, hedge funds and exchanges. Anita is involved in all aspects of the ETF cycle, from product development through education and distribution, and support of the ETF in its secondary life. She has been working with ETFs for over 15 years and is an educator, advocate and consultant for the structure. Prior to joining WisdomTree, Anita was an Executive Director and senior trader on the JP Morgan ETF trading desk where she facilitated trades for all of the firm's clients across all ETFs. Anita started her career at Morgan Stanley and was an Executive Director co-heading their ETF trading desk. Anita is also a major contributor to both of David Abner's books, The ETF Handbook (Wiley, 2010/2016) and The Visual Guide to ETFs (Bloomberg, 2013). She holds a BA in International Business with a minor in German from the George Washington University.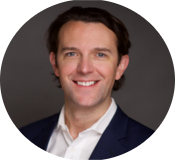 Will Rhind
Founder and CEO, GraniteShares
Will Rhind is a 16-year veteran of the ETF industry with experience building and running well-established, successful ETF businesses. He was previously Head of ETF Securities in the U.S. and CEO of the world's largest commodities fund. Will's focus on disrupting the financial industry has taken his new company, GraniteShares, from an idea to a successful start-up garnering the attention of Bain Capital and other well-known investors who support his passion to create products that will change the way people see investing. GraniteShares manages ETFs based on low cost commodities and precious metals, and income, all listed on the New York Stock Exchange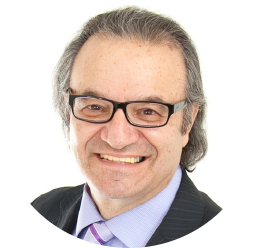 Joseph S. Rizzello
Chairman, NEW SQUARE CAPITAL
Joseph S. Rizzello is Chairman at NewSquare Capital providing input and expertise on all key issues impacting their business model.
Mr. Rizzello was most recently the Chief Executive Officer of National Stock Exchange, Inc. (NSX) and Chair-man of the Board of NSX Holdings, Inc. Mr. Rizzello was elected Chairman of NSX Holdings in September 2006, and appointed CEO of NSX in October 2006.
In 2004, Mr. Rizzello was a co-founder and Partner of Mind Capital, a consulting firm that provided expert advisory services regarding market structure, product development, and strategic direction to leading finan-cial service firms and Exchanges. Prior to creating Mind Capital, Mr. Rizzello was named Managing Director of Pershing LLC, a leading global provider of securities processing and investment-related products and services, and President of Pershing Trading Company, LP (PTC). Mr. Rizzello was also a select member of Pershing's Executive Committee.
Prior to joining Pershing, Mr. Rizzello was a Principal in charge of Vanguard Brokerage Services (VBS), the bro-kerage arm of The Vanguard Group.
Mr. Rizzello has spent the majority of his career as a senior executive in the securities and financial services arena, and is a frequent speaker at industry conferences and seminars, as well as at universities and business schools around the world. He has also been an adjunct professor for Temple University. Earlier in his career, Mr. Rizzello was Executive Vice President of Marketing, Business and New Product Devel-opment at the Philadelphia Stock Exchange (PHLX), as well as President of the Philadelphia Board of Trade, PHLX's futures subsidiary. While at the PHLX, Mr. Rizzello spearheaded the overall marketing efforts of PHLX's equities, equity options, and sectors index options and was a co-creator of PHLX's very successful cur-rency options program. While in charge of Marketing and New Product Development at the PHLX, he played a central role in the creation and launch of the forerunner to Exchange Traded Funds (ETFs) when they intro-duced Cash Index Participations.
Mr. Rizzello is a 1982 graduate of the prestigious Wharton Executive Education Program/Securities Industry Institute which is the longest running executive education program in the country. Mr. Rizzello served as a board member of the Community College of Philadelphia Foundation, the Advisory Board of the Creative Financial Group located in Newtown Square, Pennsylvania, the Board of Directors of the National Futures Association (NFA), International Visitors Council, Temple University's Business Curricu-lum Advisory Board, and the Philadelphia chapter of the Pennsylvania Partnership on Economic Education.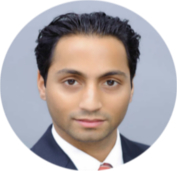 Rahul Sen Sharma
Partner, INDXX, LLC
Rahul joined Indxx in 2011, and leads the firm's client management and business development teams. Prior to joining Indxx, Rahul was the Director of Investment Research for RR Advisory Group (now part of Mariner Wealth Advisors), a full service private wealth management firm based in New York that caters to high net worth individuals, where he performed due diligence on the firm's investment managers and built customized portfolios for client's investable assets.

From 2003-2006, Rahul was based in The Netherlands and served as Manager of Consumer Sales Training for Mexx, a global fashion company with more than €1 billion in sales and 500 retail locations throughout Europe and the Middle East. He began his career in the music industry, having worked at Atlantic Recording Corporation from 2002-2003.

Rahul holds a BS from Boston College and an MBA with Beta Gamma Sigma honors from Georgetown University's McDonough School of Business.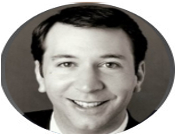 James Simpson
President, ETP Resources, LLC
James Simpson is President of ETP Resources, LLC. His background is in ETP consulting and analytics. James is also an independent trustee for three fund families and a former assistant director of ETF Market Place at the American Stock Exchange.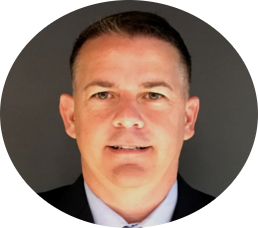 William Stush
Managing Director, Head of Institutional Trading, Flow Traders
Bill is responsible for all aspects of Flow Traders US Institutional Trading. This includes oversight of the Institutional sales and distribution strategy for the firm's ETF liquidity business. Bill also manages relationships with key partners, including ETF Issuers. Prior to joining Flow Traders in May 2016, he was a managing director at Bank of America Merrill Lynch, where he held several roles including head of ETF distribution and head of portfolio trading for the Americas.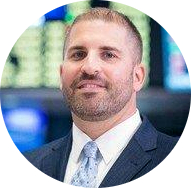 Scott Szever
Director of Exchange Traded Products, NYSE
Scott Szever is a Director of Exchange Traded Products at the New York Stock Exchange, where he supports the delivery of customized, full service end-to-end capabilities for ETF and Closed End Fund (CEF) Issuers. As the team is comprised of expertise across the various segments of the ETF and CEF Ecosystems, Scott leverages his prior experiences to provide market surveillance solutions to NYSE listed clients. Additionally, Scott supports their Capital Markets and Sales & Distribution to the benefit of their long term enhancement of product growth and distribution.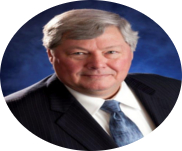 Robert Tull
President, ProcureAM, LLC.
Bob Tull is one of the founders of ProcureAM, LLC. Prior to ProcureAM, Bob was the owner and primary consultant of Robert Tull & Company. Bob is a well-recognized expert in the ETF market since 1993 consulting to issuers and governments on ETF infrastructure support. He is a named inventor on multiple security patents involving exchange-traded products, and he has been influential in successfully presenting innovative registration requests for ETFs to the SEC since 1994. Bob has been instrumental in getting several ETF issuers to be first-to-market with a new product strategies or structures.

Bob has played a leading role in the design and development of over 400 exchange traded products in the U.S., Europe and Pacific Rim. He has advised or led the launch of ETFs that are among the largest and most well-known brands, including iShares (WEBS), PowerShares, Deutsche Bank, WisdomTree, MacroMarkets, Van Eck, Claymore and First Trust.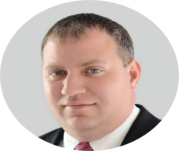 Mike Venuto
CIO, TOROSO INVESTMENTS
Mr. Venuto has almost two decades of experience in asset management. Prior experience includes head of investments at Global X Management, and business development, investment strategy, and strategic initiatives at Horizon Kinetics. At Toroso, he is responsible for investment management, research, and trading.
Mr. Venuto is an ETF industry veteran with over a decade of experience in the design and implementation of ETF-based investment strategies. Most recently, he is behind the launch of the Toroso ETF Industry Index (TETF Index), which measures and monitors the performance of publicly traded companies that derive revenue from the Exchange Traded Funds ecosystem. The Toroso ETF Industry Exposure & Financial Services ETF (TETF) tracks this index. Toroso is the sub-advisor to two active ETFs, focused on advanced battery metal and blockchain. Mr. Venuto is the lead portfolio manager for BATT & BLOK.
Mr. Venuto was instrumental in the establishment of multiple strategic investments and partnerships related to ETFs, Exchanges and Indexation. In 2014, he was chosen as one the ETF.COM All Stars for his research and is often quoted as an ETF expert in publications such as Reuters and Barron's. Mr. Venuto studied Philosophy and Religion at NC State University and is an avid Chess player.